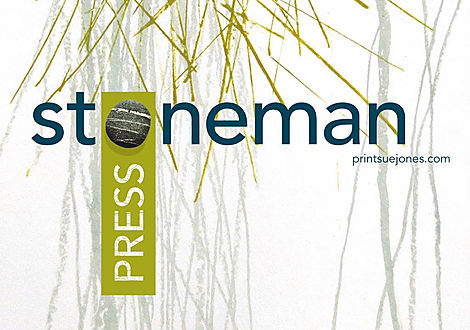 Print Workshops at Stoneman Press
CDS member, Sue Jones will be running a print course & a series of workshops at Stoneman Press, Wimbish, near Saffron Walden. For more information please e-mail Sue (suejonesprint@me.com) or see her website: printsuejones.com/workshops/
Practical Print Club Summer  Term 2022

8 weeks –  Thursdays
12th May – 30th June
10.00am – 4.00pm
£525
Warm  up your printmaking skills this Summer Term with Rust Printing, Drypoint/Collagraphs with Tetra Packaging, Introduction to Screen Printing and Relief and Intaglio Photopolymer.
Recycle and repurpose with found objects and Tetra packaging!  Create beautiful prints using rusting objects to give soft subtle marks and atmosphere in your images. Combine your Rust Prints with  Drypoint/Collagraphs.   This intaglio process gives you the ability to work with fine details and works beautifully over your Rust Prints.   Moving onto a thorough Introduction to Screen Printing. A lovely and popular  technique using   water based inks.  Looking at painterly Monotype method, layering,  stencils, screen filler and drawing fluid to create bold, graphic  or painterly images.  Discover Photopolymer a  UV light sensitive safe process that uses no chemicals.  Create both Relief and Intaglio Photopolymer plates from your transparencies; different types of inking up and lots of methods to alter your finished image.  A method that faithfully replicates marks in your original transparencies.  All followed  by two supported development  days to further explore and improve your skills.  A  very busy Term with lots to investigate, discover, and develop; meet like minded artists in a friendly well equipped studio.   Suitable for beginners and those wishing to further their skills.
Wood Engraving with Chris Daunt
30th/31st May & 1st June
£270 + Engraving blocks
Spend a lovely three days investigating and developing your wood engraving skills with the very talented Master of Wood Engraving Chris Daunt.  Chris will give a thorough and comprehensive look at Wood Engraving, covering introduction, history, mark making, planning design, engraving, print and review.  Suitable for both beginners and experienced Wood Engravers as Chris adapts to meet every students needs.  Chris will bring  prepared blocks of different sizes for you to purchase and his latest development in wood engraving tools.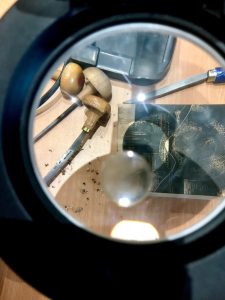 Tags In