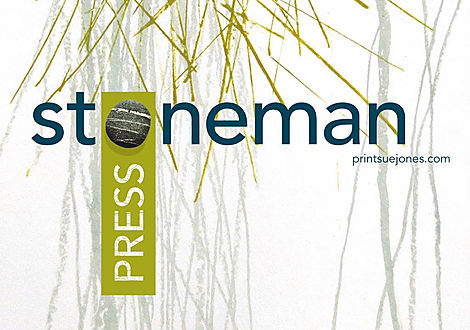 Photopolymer Workshop at Stoneman Press
Introduction to Photopolymer – Turn your sketchbook into a print.
CDS member, Sue Jones will be running a photopolymer workshop at Stoneman Press, Wimbish, near Saffron Walden.
14th/15th June
2 days  (10.00am – 4.00pm)
£165
A lovely introduction to the many possibilities of Photopolymer.  A UV light sensitive process that involves no chemicals  a versatile and safe technique that can be exposed in the sun (weather permitting).  Can create Relief or Intaglio plates and prints or experiment between the two;  Can translate sketchbook pages, drawings, paintings, photographs using B&W transparencies or 2D found objects objects into prints.  Some images require transparencies to be created before the workshop.  Transparencies can be drawn or painted on the workshop.  Day 1 Relief printing.  Day 2 Intaglio, or experiment between the two.  A busy two days with lots to explore.
Includes 2 x A5 photopolymer plates – additional and larger plate sizes available to purchase.
For more information please e-mail Sue (suejonesprint@me.com) or see her website: printsuejones.com/workshops/
Tags In