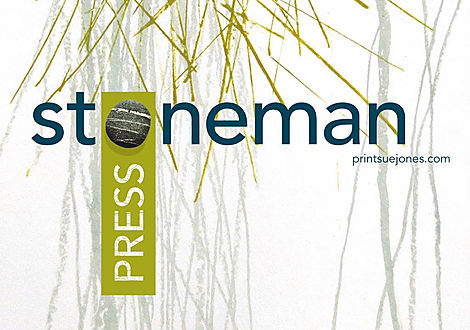 Printmaking Course at Stoneman Press
CDS member, Sue Jones will be running a print course next year at Stoneman Press, Wimbish, near Saffron Walden. For more information please e-mail Sue (suejonesprint@me.com) or see her website: printsuejones.com/workshops/.
Practical Print Spring  Term 2023
8 weeks –  Thursdays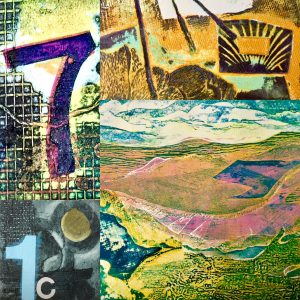 9th Feb – 30th Mar
no half term
10.00am – 4.00pm
Half day 8 weeks 10.00am – 12.30pm £320
Full day 8 weeks 10.00am – 4.00pm £530
A busy term looking at Collagraphs, Drypoint, Creative Lino and introducing Gelli plate printing.  Spend 2 weeks each on Collagraphs, Lino, and Drypoint, and one week on Gelli plate printing with one week to revisit a technique of your choice to further your own practice with support
Create sensitive images with lots of character from found objects and surface texture with Collagraphs, learn how to ink both Intaglio, Relief and a combination of both.  Drypoint an intaglio (below the surface) gives you the ability to work with fine lines and details, we look at  using acetate, polypropylene and tetra packaging for plates.  Creative Lino (a relief technique printing from the surface of the block) investigates the many possibilities of printing multi coloured images from one relief block through masking, stencils and experimentation without the need to reduce the block further.   The course then moves onto Gelli plate printing with lasercopy/glossy magazine image transfer, monotype techniques, posca pen,  masking and layering to produce eclectic prints that can be done at home without a press.
A Term with lots to investigate, discover, and develop; a good introduction to printmaking; meet like minded artists in a friendly well equipped studio.   Half day or full day options.   Suitable for beginners and those wishing to develop their practice.  Includes all materials.
Tags In