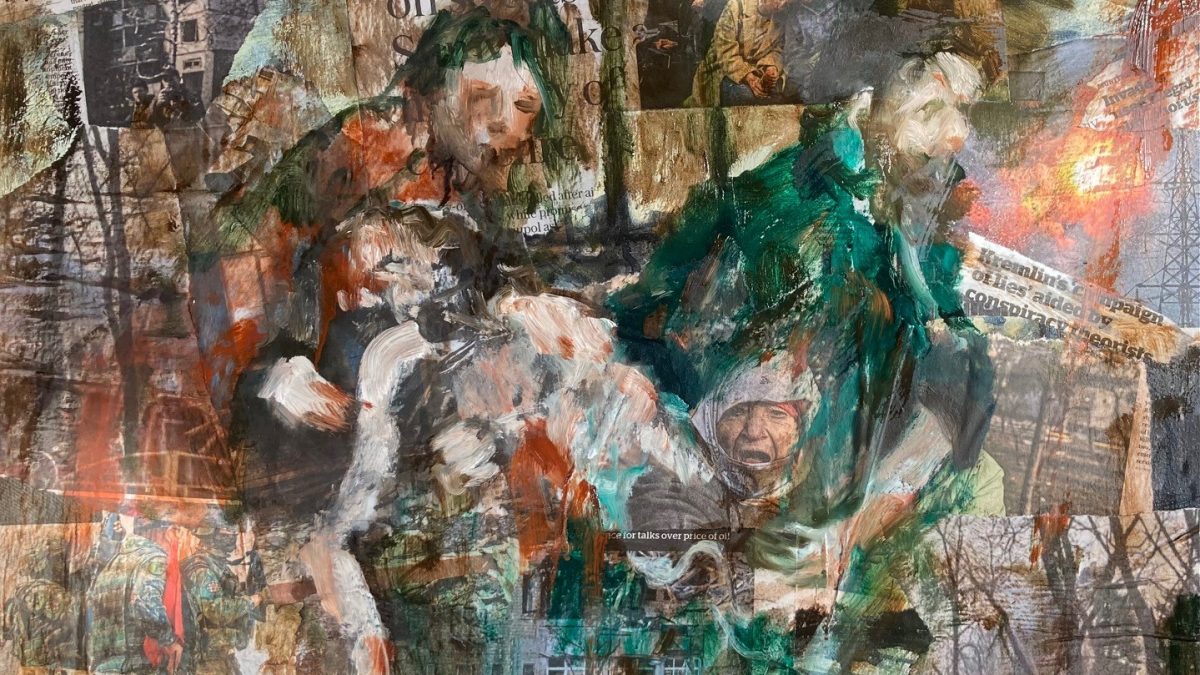 Stephen Tromans Exhibition at Ely Cathedral
CDS member, Stephen Tromans, has a one-man art exhibition in the Lady Chapel, Ely Cathedral: Golgotha 2022: The War in Ukraine and The Easter Story
The exhibition runs during Lent from 18 February until 1PM on 17 March.  In over two dozen images, Stephen gives a moving account of events in Ukraine during 2022 and their impact on its population.  He draws on the Easter story and its message of ultimate hope, as well as the work of master artists of the past in depicting Christ's Passion.  The Lady Chapel is open during normal Cathedral hours.
There is no charge for entry to the exhibition, but the usual entrance fee for the Cathedral applies.  Details are on the Cathedral website at www.elycathedral.org/events/golgotha-exhibition
Original works, signed limited edition prints and cards are for sale, as well as a full catalogue of the works, with proceeds going 25% to Ely Cathedral and 75% to the UNHCR Ukraine Refugee appeal.

Tags In