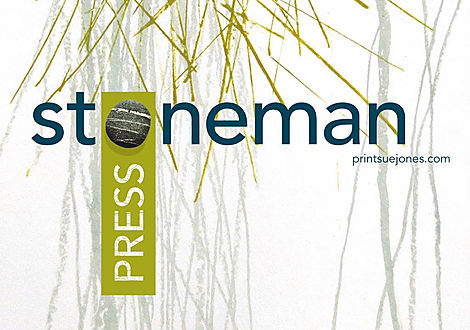 Workshops at Stoneman Press
CDS member, Sue Jones will be running a wood block engraving workshop and print course at Stoneman Press, Wimbish, near Saffron Walden. For more information e-mail Sue (suejonesprint@me.com) or see her website: printsuejones.com/workshops.
Multi Block Coloured Wood Engraving with Chris Daunt
24th – 27th June – 4 days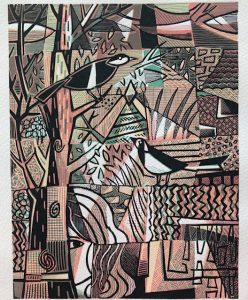 10.00am – 4.00pm 
£375 + Engraving blocks purchased from Chris

This is a four day workshop where you will learn all the steps to make a four colour, multi block, wood engraving. It is suitable for those with some experience of wood engraving. If you are unsure about your suitability for the workshop, please email Chris at info@chrisdaunt.com and he will advise you.
Colour wood engraving is rarely practised and even more rarely taught, so this is a very good opportunity to try this exciting print process. You will learn how to plan and engrave your blocks in four colours and how to register each block so that they print in perfect alignment. You will also learn how to print the blocks with equal accuracy. The results are always vibrant and exctitng. You will need to purchase your blocks for the workshop in advance from Chris Daunt.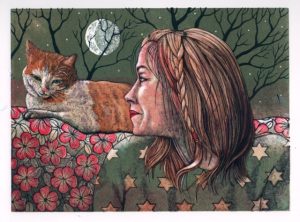 Practical Print Spring  Term 2023
8 weeks –  Thursdays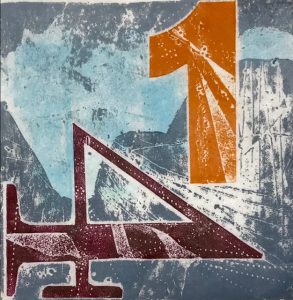 20th April – 15th June 
no session half term
10.00am – 4.00pm
Full day 8 weeks 10.00am – 4.00pm £530
Half day 8 weeks 10.00am – 12.30pm £320 (subject to availability spaces  released later)

Another busy term visiting Further Monotypes, Mountboard Cuts, Relief and Intaglio Photopolymer.

Further Monotypes create prints from textured surfaces and found objects.  Incorporates masking and layering to create unique vibrant, eclectic  images.  Offers the  opportunity to create a black and white transparency that can be used later in the Term with Photopolymer.

Mountboard Cuts a relief printmaking technique that harnesses the nature of mountboard to produce images with lots of character, atmosphere and sensitivity.  A very different result to working with Lino.  Can be done without a press.

Photopolymer is a UV light sensitive plate that can create both a relief or an intaglio plate and a combination of the two.   Expose the plate to a black and white image – created in the earlier monoprint session.  Gives you the ability to create an edition from a unique monotype print.   Uses no chemicals, developed in water.  Can be exposed in the sun if the weather is good.  

An exciting Term with lots to investigate, discover, & develop. Meet like minded artists in a friendly well equipped studio.     Suitable for beginners and those wishing to develop their practice.  Includes all materials. Spend 2 weeks each on technique, and 2 weeks to revisit a technique of your choice to further your own practice with technical support.  
Full day or half day options.  Half day option subject to availability.  People taking the half day option will only create one relief photopolymer plate and may need to use the development days to complete photopolymer.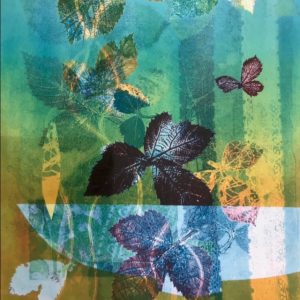 Tags In