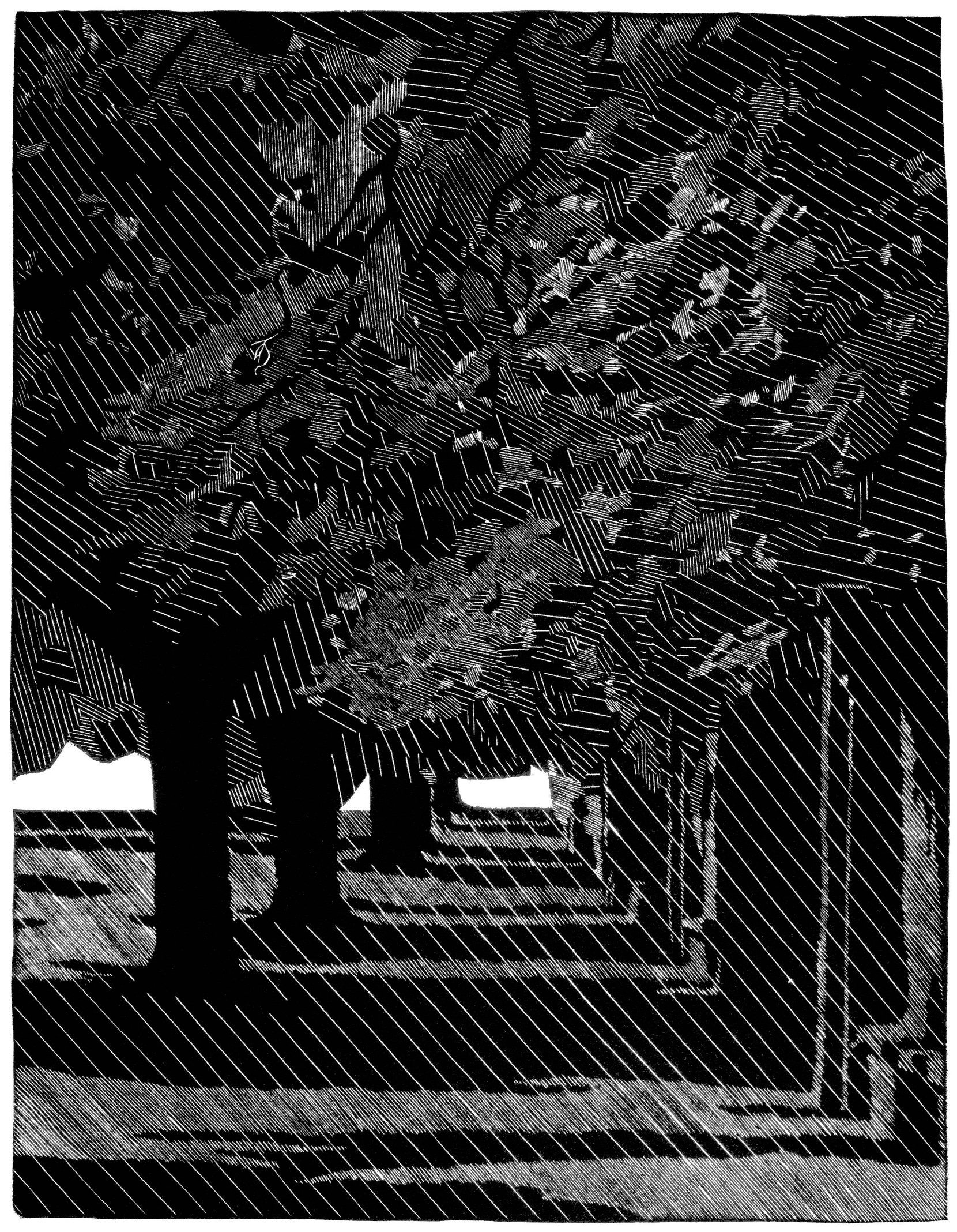 AJ Blustin
Having trained and worked as a scientist for a few years, Alexander Blustin turned his attention to creative projects in 2010. As a visual artist, his main interests are in printmaking, sculpture and illustration; his prints have appeared in numerous group exhibitions, including the Cambridge Original Printmakers Biennale 2016 and 2018, the Eastern Open at King's Lynn Arts Centre 2012-2014, Cambridge Open Studios in 2014, and the RA Summer Exhibition 2013. He has had solo exhibitions at the Digby Gallery, Mercury Theatre, Colchester (Effects of the Light, 2013) and at the Pimlott Foundation, Great Horkesley (2021).
Blustin's linocuts feature in Limited Edition and The Illustrated Garden (both published by Mascot Media, 2018), as well as The Cambridge Art Book (UIT/Green Books, 2017). He was awarded the Intaglio Printmakers Prize for printmaking technique and the Awagami Prize for best relief print at the Cambridge Printmakers Biennale in 2016 and 2018 respectively.
Blustin was elected to the Cambridge Drawing Society in 2014.