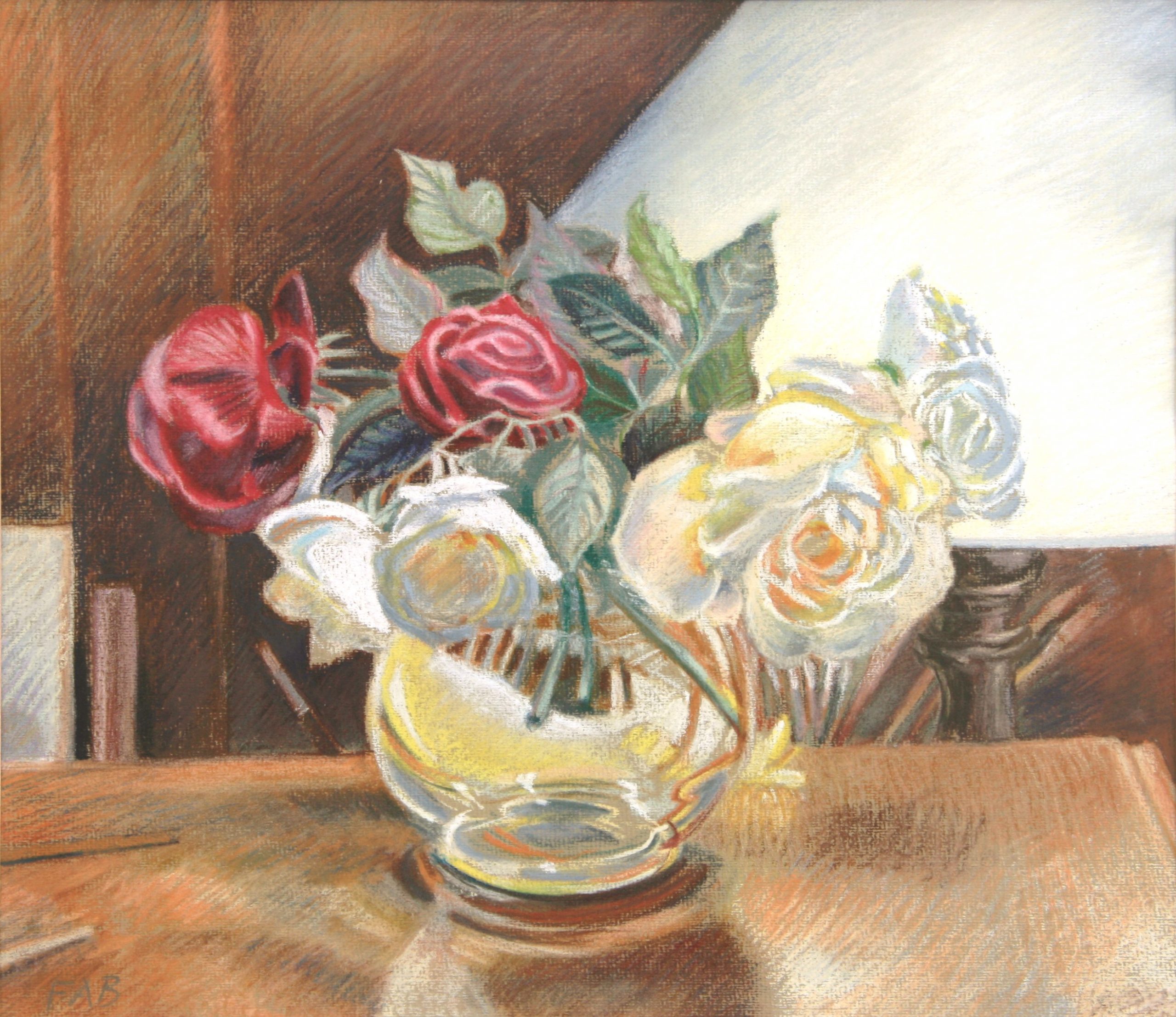 Ann Brown
I graduated in Fine Art (painting) from Norwich Art School and went on to train as an art teacher at Goldsmiths College, London.  After some years teaching in secondary schools and a break of several years to bring up my family, I returned to drawing and painting.
Drawing has always been a passion of mine so this is how I always begin.  Often I leave a drawing as a work in its own right or I might use a variety of media to make a painting.  I use graphite pencil (sometimes water-soluble) or pastel, then continue using various kinds of paint or ink on paper, board or canvas.
My main interest is in landscape, seen either locally or when travelling.  I particularly love curving lines and forms such as those observed in mountainous landscapes, reflections in water or in the shapes of winter trees, and I often including buildings and other features within the landscape.  In the past I worked more abstractly so I tend to think in abstract ways, often turning the picture upside down or looking at its reflection in a mirror.  I aim to create a balance of colour, form and texture and although I am usually depicting a particular scene, accuracy is secondary to the painting having a life of its own.