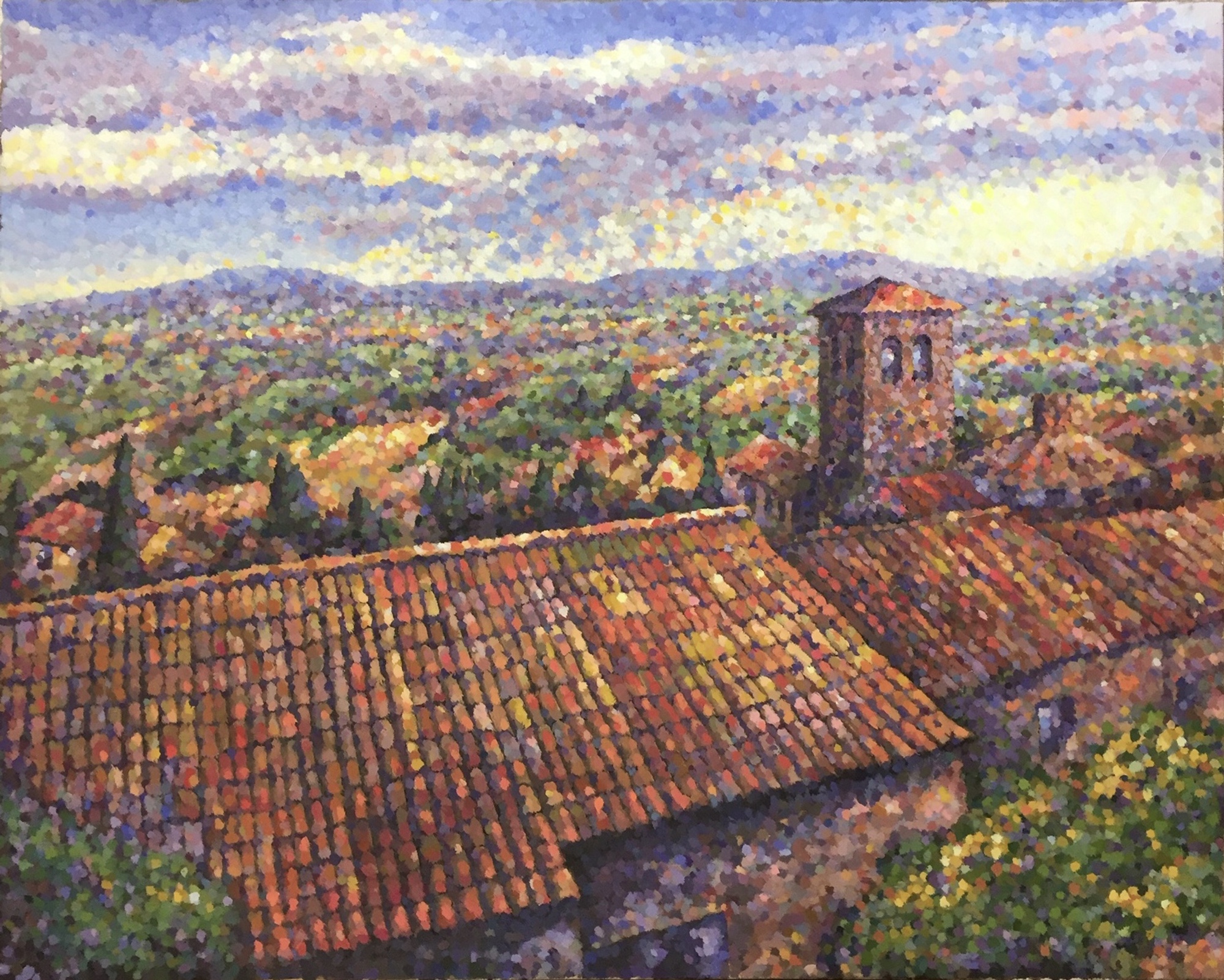 Chris Hewitt
I trained as a graphic designer/typographer going on to form my own consultancy as well as teaching graphics full and part time.
My career in visual communication fuelled my love of drawing/painting.
As design became more computer based and my own work became less 'hand on', drawing/painting became a way of relaxing and fulfilling my personal creative space. (Especially on holiday).
I have developed my own style of pen drawing that is purely, black on white, paper and pen. I find this satisfying due to the challenge of rendering complex images with simple marks and simple materials.
I am also developing my acrylic painting, working large, building up depth of colour and tone to create atmosphere.
I try to capture the play of light, shapes and structure, dramatic compositions and some decay; trees swaying in the breeze; a derelict barn; an old rusting car.
My main inspiration is Impressionism, as well as modern masters including Gustav Klimt, John Piper, Eric Gill and David Hockney.