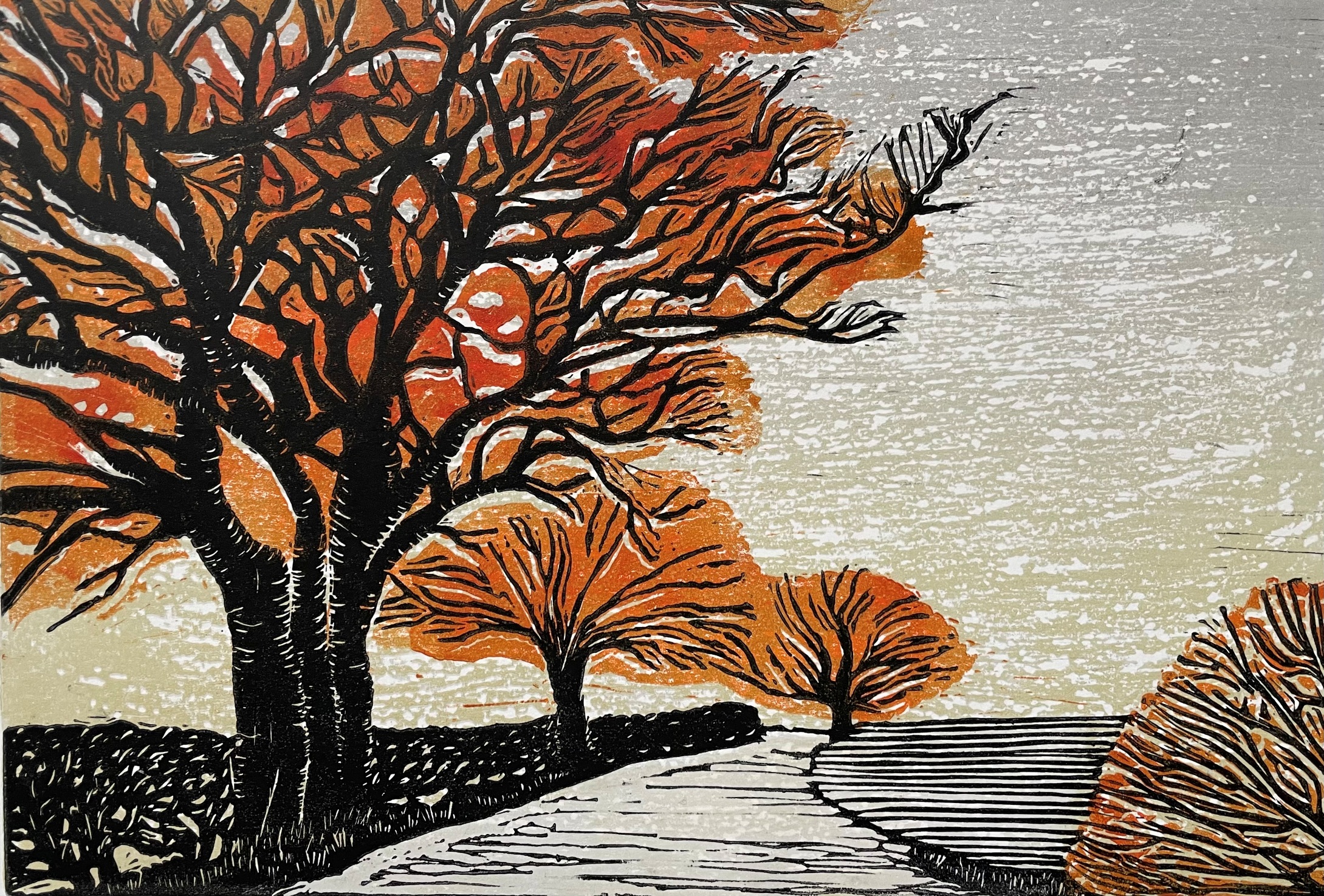 Liz Hartley
I'm a printmaker working mainly in linocut as well as other print media such as monoprint and photolithography. I'm a keen walker and my prints often feature landscapes from around my studio in North Essex or adjacent Fenland near Cambridge. I aim to capture something of the atmosphere and mood of the specific location, or the detail of plants found in my garden or foraged from the countryside.
I grew up in the Fens and my prints often have the wide open skies typical of East Anglia or watery reflections of its many dykes and waterways.
After a number of short courses in linocut I pursued my passion for printmaking by undertaking a year-long course at the Curwen Print Study Centre. I was awarded an Advanced Certificate in Printmaking in 2022, and set up my studio complete with a Rollaco press shortly afterwards.  I have been studying observational drawing at Morley College in London under the inspirational tuition of Kate Wilson. My daily practice of sketching is recorded in regular posts on instagram @lizhartleyprints.
I exhibit locally, in London, and at Church Street Gallery in Saffron Walden, and am also a member of Cambridge Open Studios.