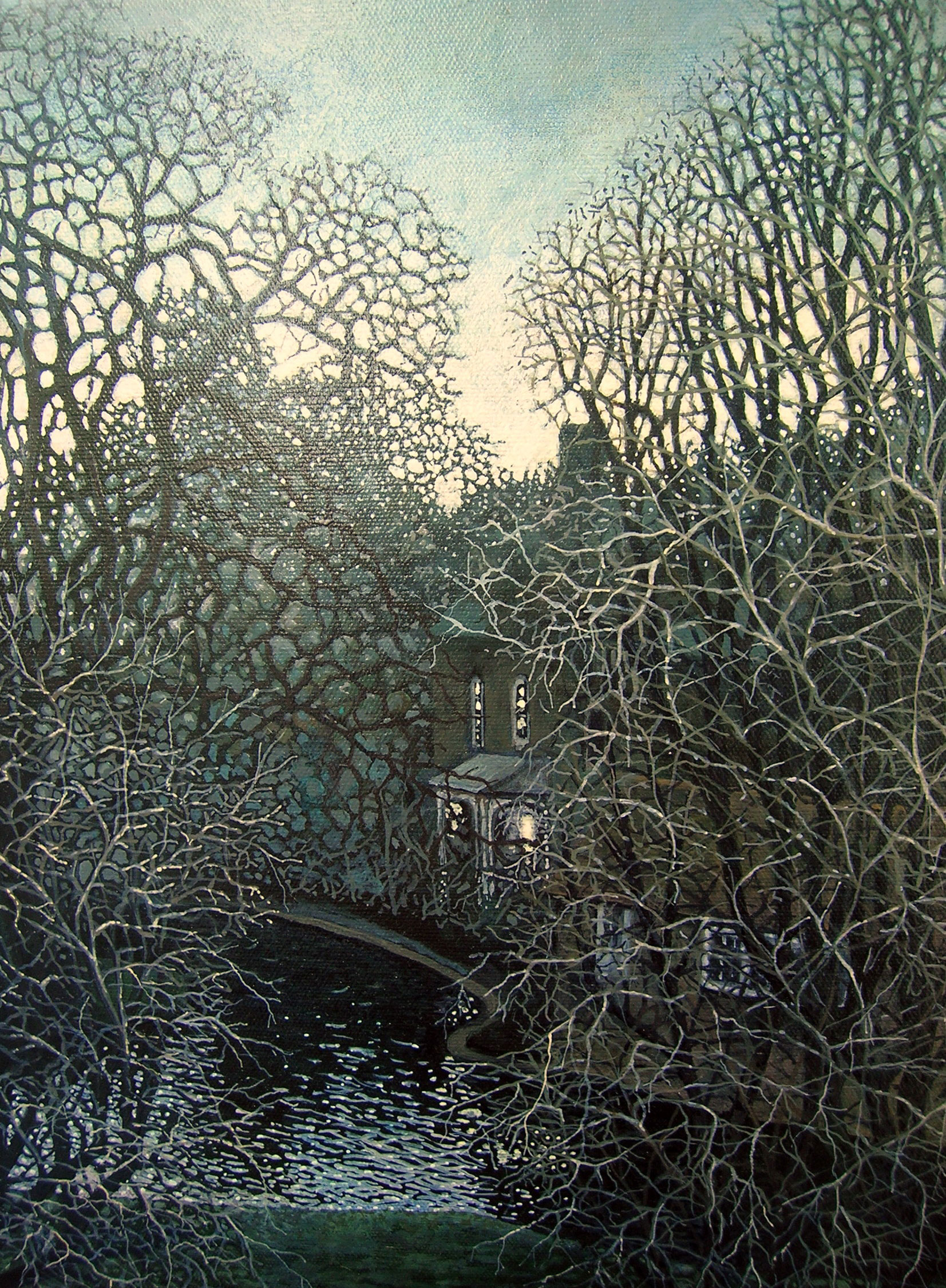 Neil Warmsley
After training as a silkscreen printer Neil came to Cambridge in 1988 at the age of 26. He soon realised commercial printing was not the career for him and turned to gardening. He trained and worked at Christ's College as an under gardener. For over 20 years he has been the gardener of the Margaret Beaufort Institute of Theology.
Neil's work as a gardener is the inspiration for his painting with a particular fascination for trees. Enjoying portraying where wild common and fen are Juxtaposed with a historic city.
As a longstanding member of the CDS and Cambridge open studios he has exhibited in many locations in Cambridge.
P*O*S*E*R*S is a life drawing group Neil now runs but the human form rarely appears in his painting. But he greatly values drawing as a practice to maintain visual awareness.