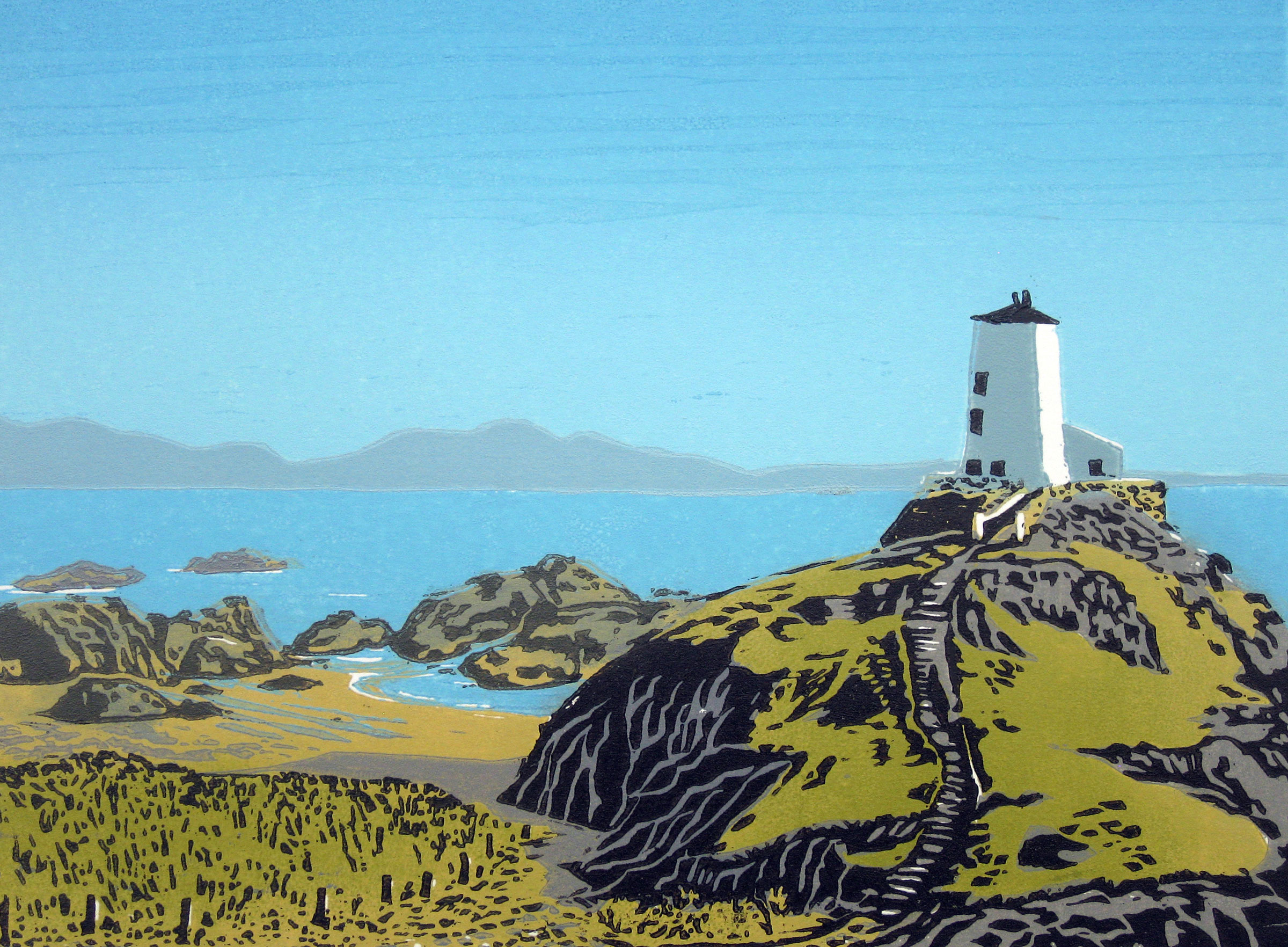 Nina Sage
I am a Hilton based printmaker who enjoys portraying the natural world, creating colourful, multi-layered prints in small variable editions. I specialise in linocut, woodcut, wood engraving and monoprint, sometimes combining these methods to get the images I want.
Artist's Statement
Printmaking gives me a buzz because it gives me the opportunity to combine my creative streak with a love of practical experimentation fostered during my career as a scientist and teacher. I love that moment when you take the first pull off a new plate!

My inspiration comes from a lifelong love of the natural world and my experiences working as an ecologist, in the water industry, in particular. It is no surprise that water and the life within it is a recurring theme in my work and many of my prints feature the wildlife habitats and species I worked with in the field. I am interested in creating prints rooted in landscapes that are meaningful to me and I am also very excited by patterns in nature.

Linocut is probably my first love as I immediately felt at home the first time I picked up a gouge in earnest. I find it hugely satisfying creating a beautiful image from a humble floor tile! I use both reduction and multi-block methods and sometimes combine both to get the result I want. I often monoprint the layers as I like painterly effects which means I tend to make variable editions. In my recent work I have embraced the challenge of working with wood with a series of woodcut seascapes and wood engravings of local scenes and wildlife.

Among my print heroes are Norman Ackroyd for his atmospheric effects and Robert Gillmor for his skill in cutting lino and the way he captures the essence of the wildlife he portrays.

Igniting student's passion for print is a great joy and I really enjoy teaching evening classes at Swavesey Village College and at my workshops in my studio.
Background
I have a BSc in Biology/Geology Joint Honours from Manchester University specialising in Ecology, Marine biology and Palaeontology. I did my PGCE at Oxford University before worked as a biology teacher in secondary schools in Yorkshire for a number of years. I then moved to Cambridgshire to become Anglian Water's (AW) Conservation Scientist. I left AW in 1998 to have a family and took my Art A level (a childhood ambition) at night at Swavesey Village College in 2009 and completed Foundation Art at Cambridge Regional College in 2010 specialising in print. I completed my formal training as a printmaker at the Curwen Print Study Centre under the watchful gaze of Susan Jones MA and was awarded a distinction in the Advanced Certificate of Printmaking in 2012. My husband bought me my own Rollaco press for our wedding anniversary that year and I haven't looked back since!
I exhibit locally, am a member of Cambridge Open Studios and teach workshops and evening classes.
Website: www.ninasage.co.uk