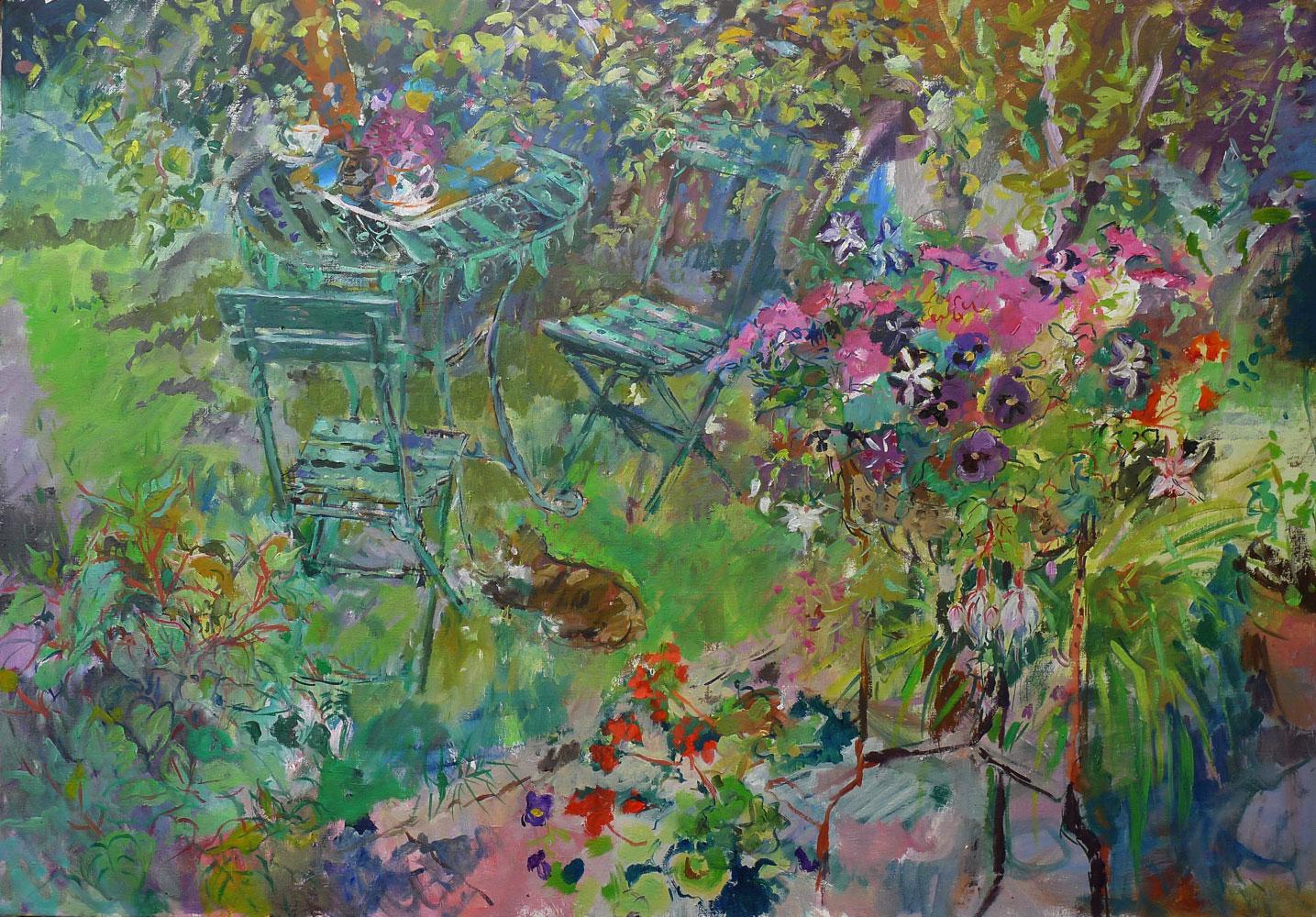 Richard Baker
I have been painting all my life, attended art colleges in the '60s and arrived in Cambridge as an undergraduate in the '70s.
I spend my time painting in my studio in Cambridge when not out and about working on location. I have always enjoyed working on the spot or painting portraits from life. Quite well-known for my plein air street paintings, but now concentrating more on interiors with figures, still life and rural/garden paintings. I am also an amateur musician.
I have been involved in many exhibitions over the years, notably at the Conservatory Gallery in Cambridge during the 80's and 90's, the Linda Blackstone Gallery (formerly in Pinner) for a long period commencing in 2001), the Bow House Gallery in Barnet (from 1991 for several years until the owners retired) the Whittlesford Gallery near Cambridge (several successful years until change of ownership) and the Cambridge Drawing Society (twice a year since 1983). My work has been finding places in people's collections and on to the walls of institutions and businesses over a very long period.
Website: http://www.cambridgeartstudio.com/