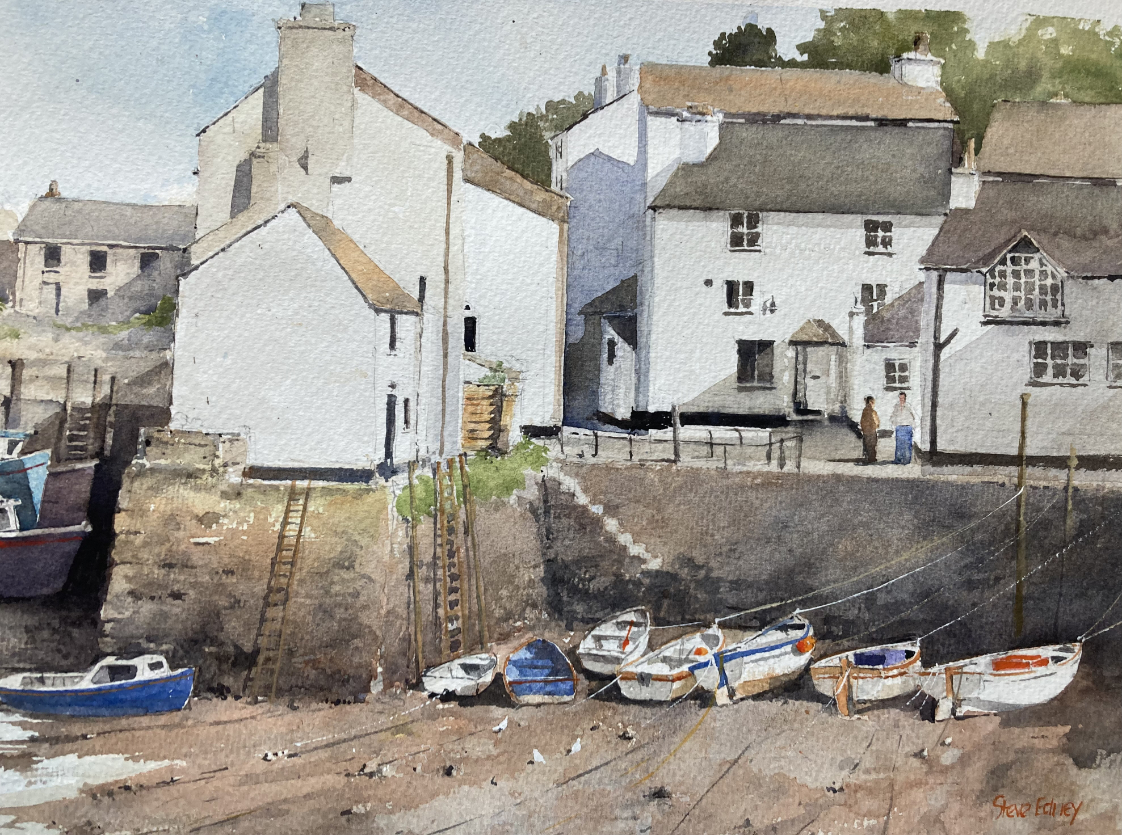 Steve Edney
I have always had a love for drawing, which led me to becoming a Graphic Designer / Visualiser / Art Director for all of my professional working life, now in retirement my focus is watercolour.
I will be forever grateful to two great watercolour artists, David Hyde who taught me the basics which started me on my journey. And to Ian McManus who continued my education, teaching me many wonderful things about watercolour. I have been inspired by many fantastic artists like Joseph Zbukvic, David Taylor, Chien Chung Wei, and many more.
There are many reason why I love the intricacies of watercolour, the complexity, the subtly, the magic of happy accidents, the difficulty and challenges that each painting provide.