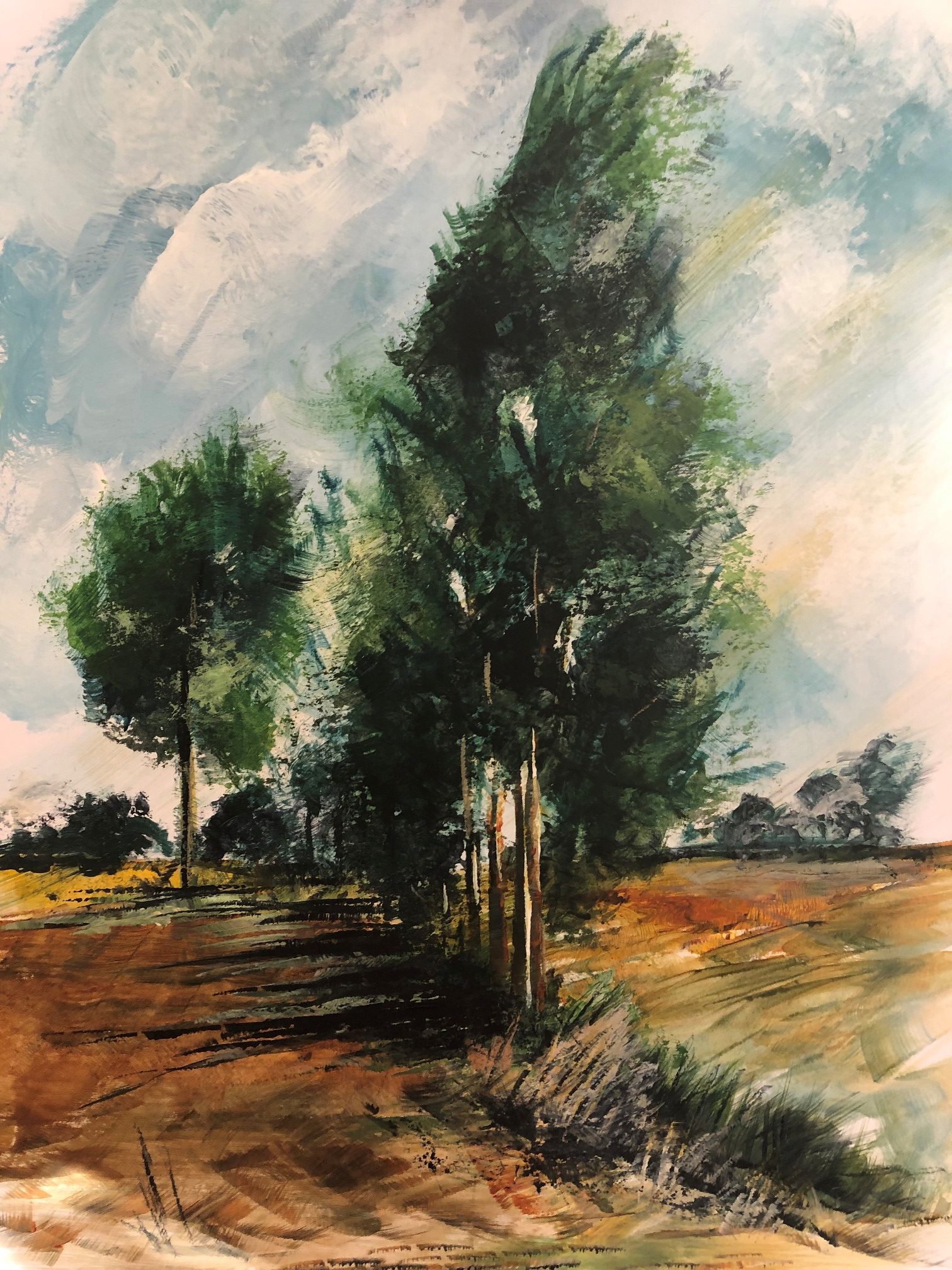 Amanda Holland
Amanda studied Art & Design at Guildford Art College in the 1980's. She was tutored and greatly influenced from a young age by her grandmother, a member of the Royal Academy and prolific watercolour artist. Amanda developed a strong connection with landscapes, forests and use of light, finding her own vision was best interpreted in a more abstract form and acrylics have become her chosen medium.
Amanda studied Mixed Media at Whitehouse Arts from 2008 to 2012 and went on to develop her style in using palette knives for most of her vibrant works.  Amanda is a qualified Psychotherapist and has for many years developed ways of using artistic expression when working with adolescents.
Amanda has exhibited at The Stapleford Gallery, Cambridge, Open Studios, the Guildford Arts Festival, Whitehouse Arts and L'bidi Gallery.
Her work is proving popular in the USA where she participated in 2019 in The Art Roadshow in Arkansas and Missouri and exports her paintings to buyers across the USA.
Amanda worked in 2014 in conjunction with the Brooklyn Museum of Art, New York, to produce representations of The Fenlands of England and has exhibited in Rome her earlier works from Ostea, called Walking with the Ancients.
Successful works have been influenced from her extensive travel to Africa, Zanzibar and Egypt.