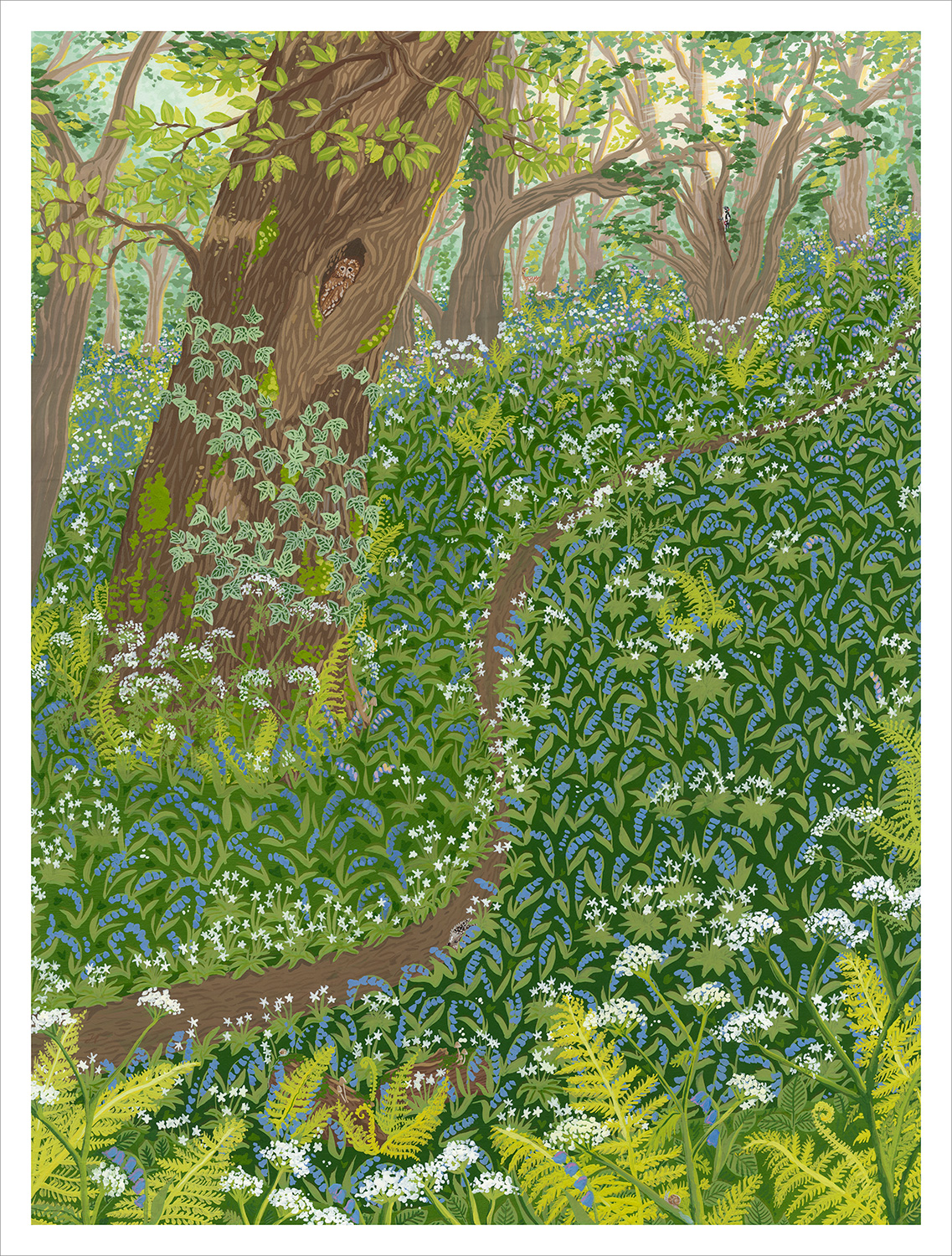 Jessica Hutchinson
I grew up in a very creative household in a little village outside of Cambridge. As a child I was notorious for drawing on everything: shopping lists, scraps of paper, the walls, and even the back of the TV remote. My family has always encouraged me and allowed me to be as creative as my imagination will allow. I chose to study English Literature at the University of Exeter in Falmouth, rather than pursue art academically. I predictably fell in love with Cornwall and the artistic hum in the air. After pouring over gorgeous children's picture books in my children's literature classes, I realised how much I'd love to be an illustrator. In 2021 I finally took the plunge and decided to become an artist and illustrator full time.
I work predominantly in gouache; I love the powdery-matte quality of it and vivid colours you can get from it. I also sketch and draw designs on my iPad which allows for quick changes and fluid line work. I feel that my work combines my love of nature and wild landscapes with fantastical colours and patterns. Most of the paintings I create, though supplemented with reference photos, are created out of my head. I particularly love working in miniature and including hidden animals and tiny details in my works. I have recently expanded into painting figures in gouache, combining some of my various styles. I also love fantasy creatures, mermaids and fairies and my new projects are focussed on this theme.
I've created collections of cards which I sell in various shops and make commissions and prints to order. I have exhibited my work with the Cambridge Drawing Society as well as Cambridge Open Studios. I've got ideas in the works for my own children's books and I'm working on my illustration portfolio at the moment.
You can find my work and online shop on my website www.jessicaillustrates.co.uk .