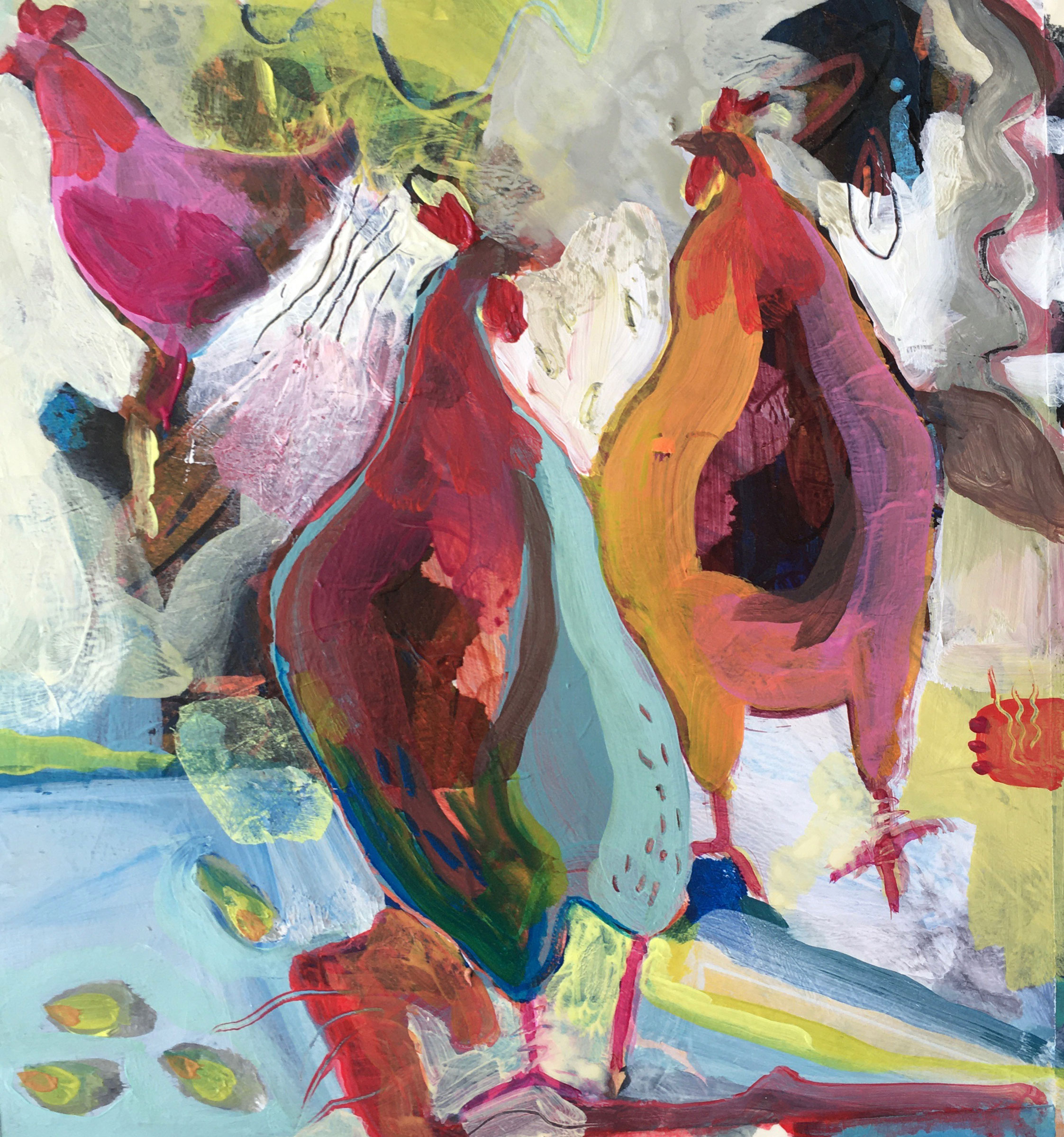 Astrig Akseralian
Astrig works in acrylics, pastels, and other mixed media, including collage, using her innate sense of colour to create harmonious images. Having wanted to work with clay from an early, taking pottery classes at Saturday school age 9 at Camden Arts Centre, she continued her love of clay and drawing through to A level.
After her Art Foundation course at Harrow, Astrig obtained a Degree in Ceramics from the Central School of Art and Design, London. From there she went on to sell her work through a number of galleries and shops around the country and internationally, working from her base at the Cockpit Yard Workshops, Holborn. After a number of years selling her ceramics she made a decision to have a career change. Over a 27 year span she worked as a freelance painter and art finisher in the film industry, starting out at the Jim Henson Creature Shop in Hampstead. Astrig worked on many projects, from 'Gladiator', 'The Mummy' to 'Mars Attacks' and 'Harry Potter'.
Astrig moved to Cambridge 8 years ago to live with her partner and now concentrates fully on painting, working from her home studio.
My painting style has evolved gradually through experimenting with a huge variety of media. I love life drawing and use these ongoing sessions to develop my understanding of different materials, from charcoal, to pastel, collage and paint. There is always something new to explore.

I enjoy working on prepared paper and sketchbooks. Sometimes I use acrylic other times collage as a base on which to build up layers.

In recent years my focus has been landscapes and particularly allotments. I love these places as they feel complete worlds in themselves.
They are place full of growing promise.

In my most recent work, the result of lockdown, I have found myself returning tothemes which seemed long lost but which are definitely personal to me. Figures an danimals have been appearing in my landscapes and my work has taken on a more dreamlike quality. My work is always about colour, movement, energy and joy. I feel more confident in my handling of materials as a result of many years of trial and error and I enjoy the ups and downs of my discoveries. It's a fabulous voyage without end.
Astrig is a member of the Cambridge Drawing Society, The Society of East Anglian Watercolourists and participates regularly in Cambridge Open Studios.
Website: www.astrig.co.uk