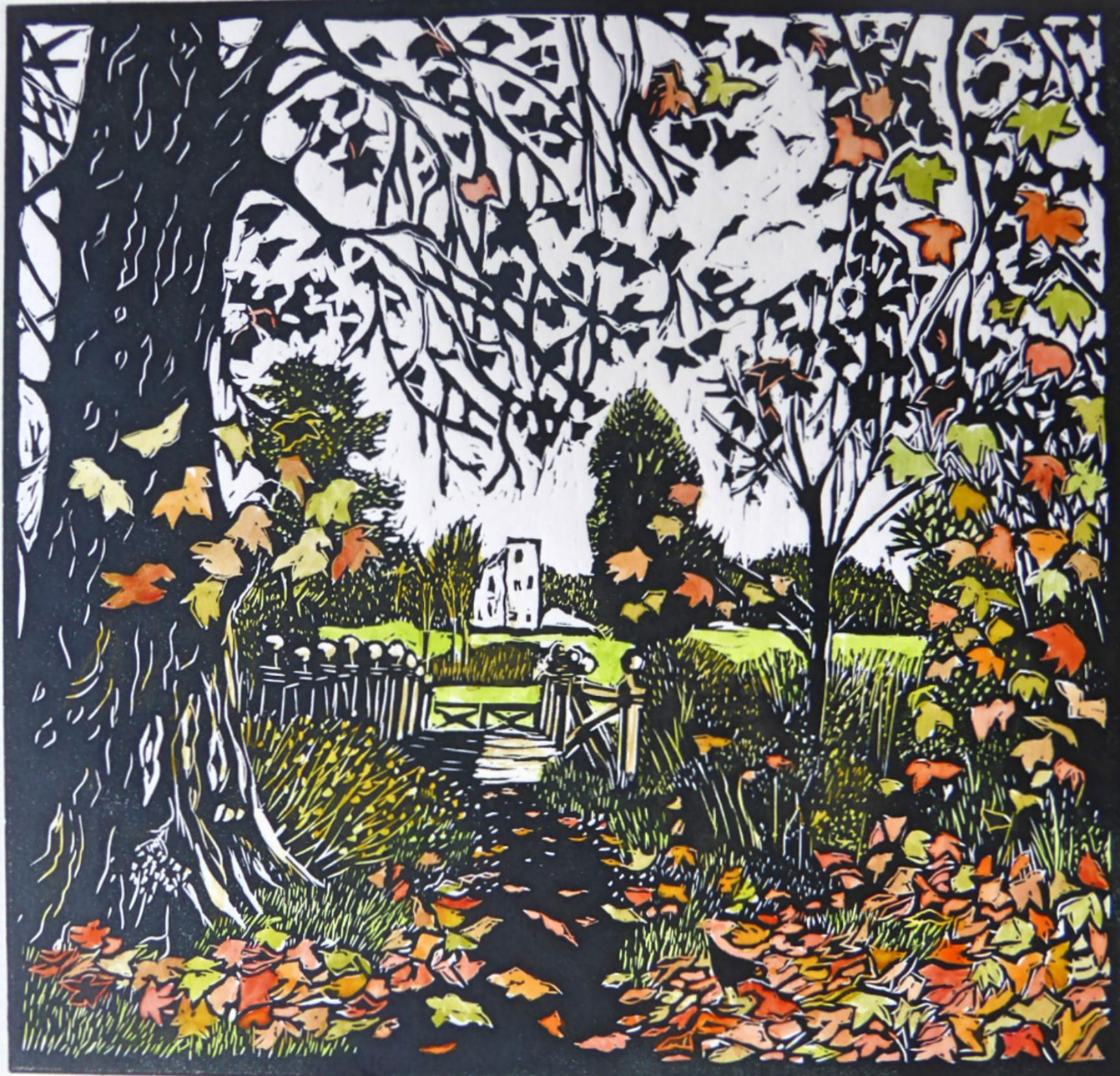 Fran Godwood
I am inspired by local gardens and old buildings, and also enjoy sketching chickens and geese going about their business.
Many of my works are in pen and watercolour. I use a dip pen to pick out the textures of trees and the contrasting shapes of flowers and leaves, and then add watercolour.
Since gaining a certificate in printmaking at the Curwen Print Study Centre, I now create hand-coloured linocuts as well as paintings.
I trained in Graphic Design at St. Martin's but nowadays concentrate on producing original artworks. Several of my pictures have been taken abroad as memories of the English countryside.
I exhibit regularly with the Cambridge Drawing Society and the Society of East Anglian Watercolourists as well as Open Studios.
Website: www.frangodwood.co.uk