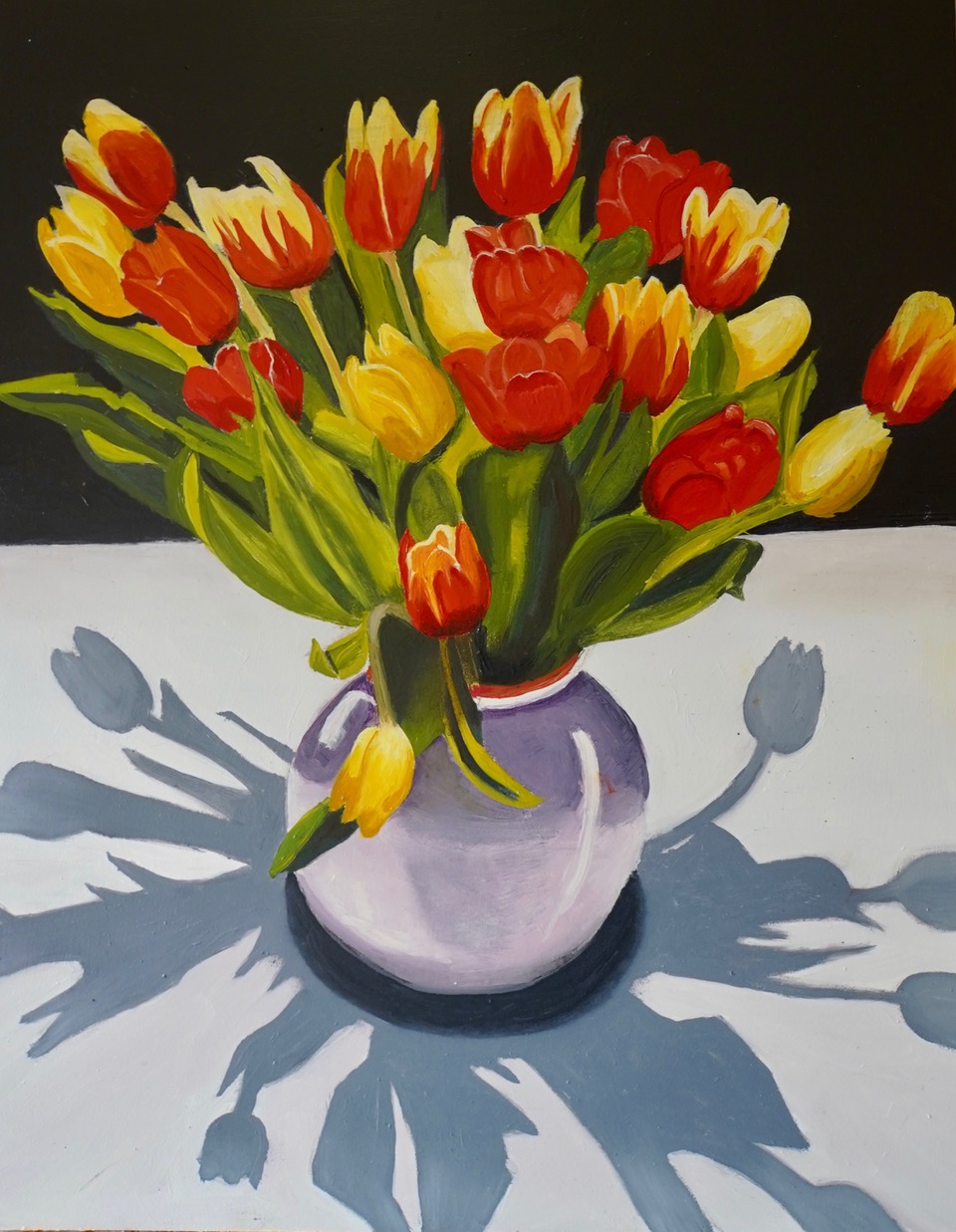 Gillian Coe
I come from a rural background, and have always been an outdoors person. My love of the countryside and wildlife, is reflected ins my art.
I took up painting 15 years ago and am self-taught. For the last 8 years I have been mainly painting in oils.
I love to paint the landscape, flora and fauna, and when confined to indoors, still life. I love dynamic colours and tend to choose subjects that reflect this. Oil is a wonderful medium and I enjoy the drama that it brings to a painting.
I have exhibited around Cambridge and Open Studios, as well as The Cambridge Drawing Society.