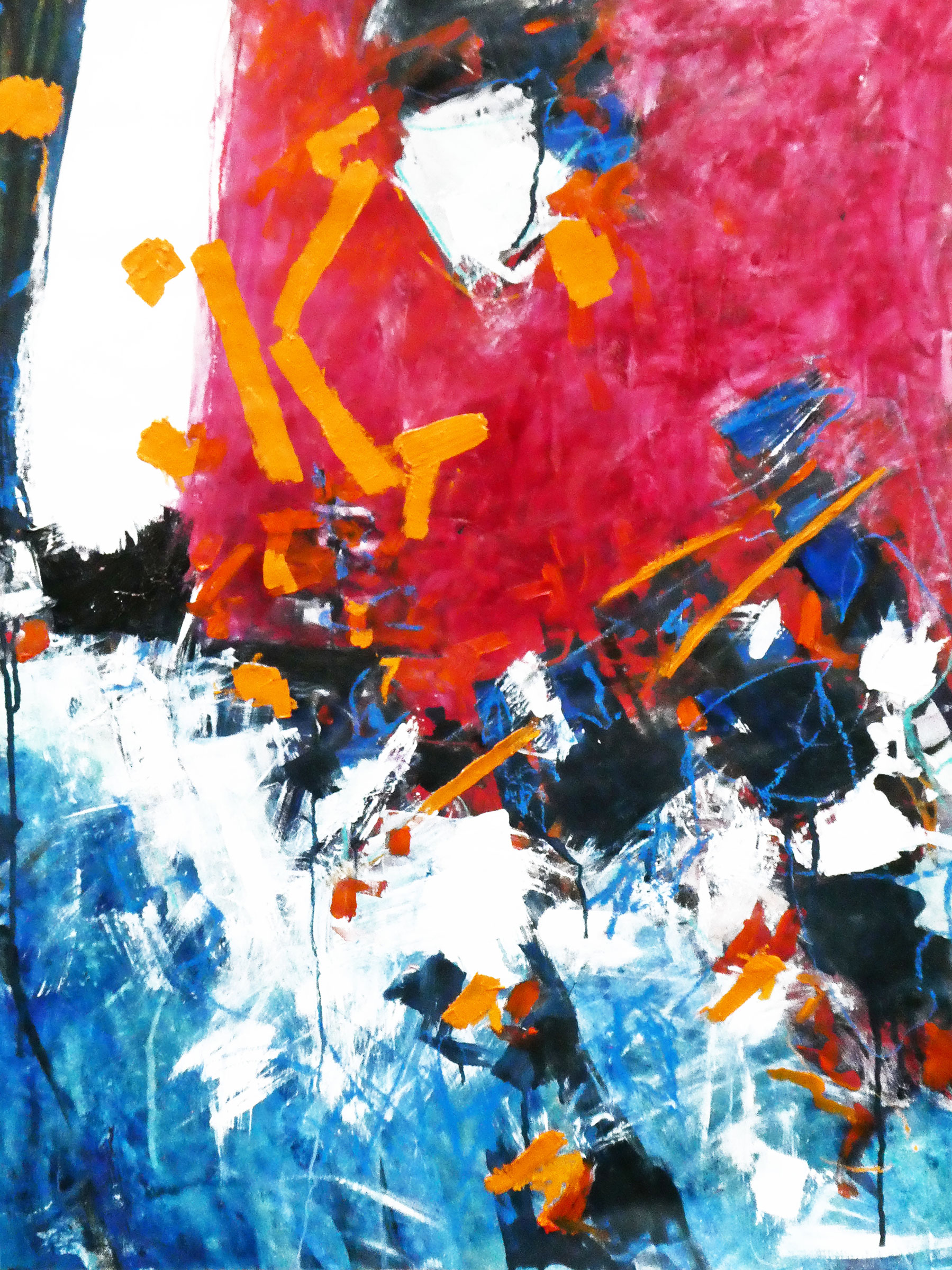 Irene Wilkes
Irene Carmen Wilkes was born in Brisbane, Australia in 1952.  Her parents were Eastern European, post-war immigrants.  Irene's mother loved folk art and crafts, especially embroidery. She introduced Irene to the colours, organic shapes and repetitive patterns of her native Poland.
At the age of 10 Irene received a Highly Commended award in an Art Competition for a landscape done solely in tones of green, with innovative use of watercolour pencils. This is where making art ended for her for decades.  The practicality of earning a living took Irene into Information Technology, from which she retired in 2010.
From this point onwards, her life became a blank canvas and she started once more, to look for meaning in the art world. For her it was like starting life anew. After a few years of exploring just about every medium, course, and group available, Irene settled on painting as a form of expression.
Mixed media opened up a range of possibilities.  Lately, she has settled with her favourite technique, that of underpainting with acrylics, overpainting with water mixable oils, and adding the finishing touches with water colour, and oil crayons, then making a final mark with graphite pencil.
Irene has a colourful and lively dream life. She wakes up every morning from this world with ideas for paintings.  If left to her own devices she would be painting from dawn till dusk.
She is influenced by her surroundings in her beloved, adopted home of Cambridge, UK. Her own garden, the old town, the surrounding countryside, are the starting points for her designs. She uses her experience in Information Technology to design multi-layered representations of real objects, refining them until they border on abstraction.
Her whole aim is to produce artwork which has depth of interest, is eye-catching, has a narrative and is loved by the people who have her work in their homes.
Qualifications:
Queensland College of Art, Photography
University of Queensland, Bachelor of Arts
Queensland University of Technology, Master of Information Technology