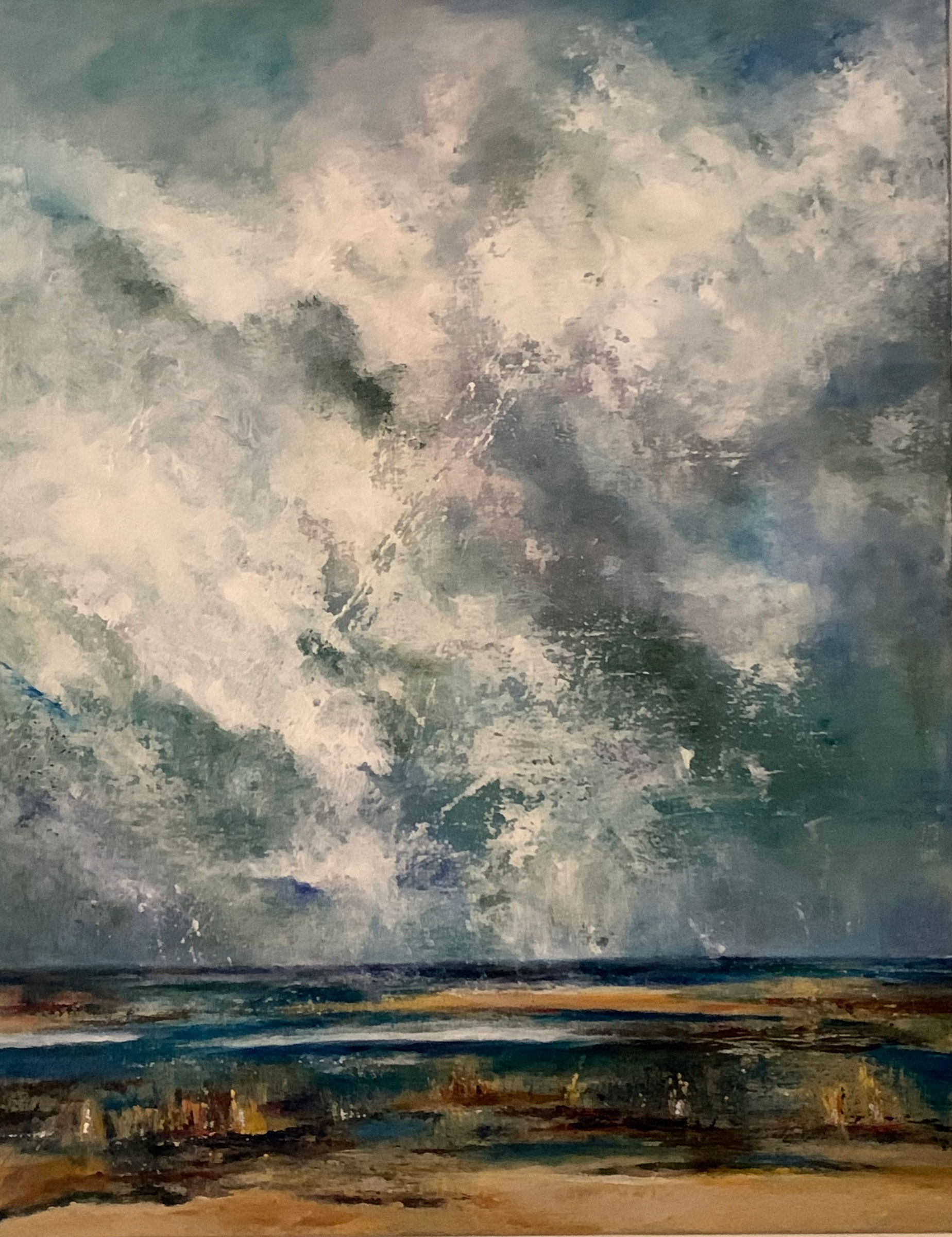 Lee Browne
My interest in art probably started while at university when I did my degree in Art history. I later started sketching in water colour while sailing with my husband in the Indian Ocean. Then about 20 years ago an artist friend called Beverley Gibbs arrived from Zimbabwe as a refugee. She was in urgent need of employment so I set up a weekly art class with friends from Cambridge.  Bev was a most inspirational teacher and with her encouragement we all made rapid progress and very soon became committed artists.
I was always happiest painting landscapes. I love the open skies of East Anglia particularly near the sea so I often paint in North Norfolk and around Southwold in Suffolk.  We try to go once a year to Hilton Head Island in South Carolina where I take classes from well known abstract artists at the Art League studios.
I now have my own studio in Foxton and I have started selling my paintings in local art shows and at the CDS exhibitions.