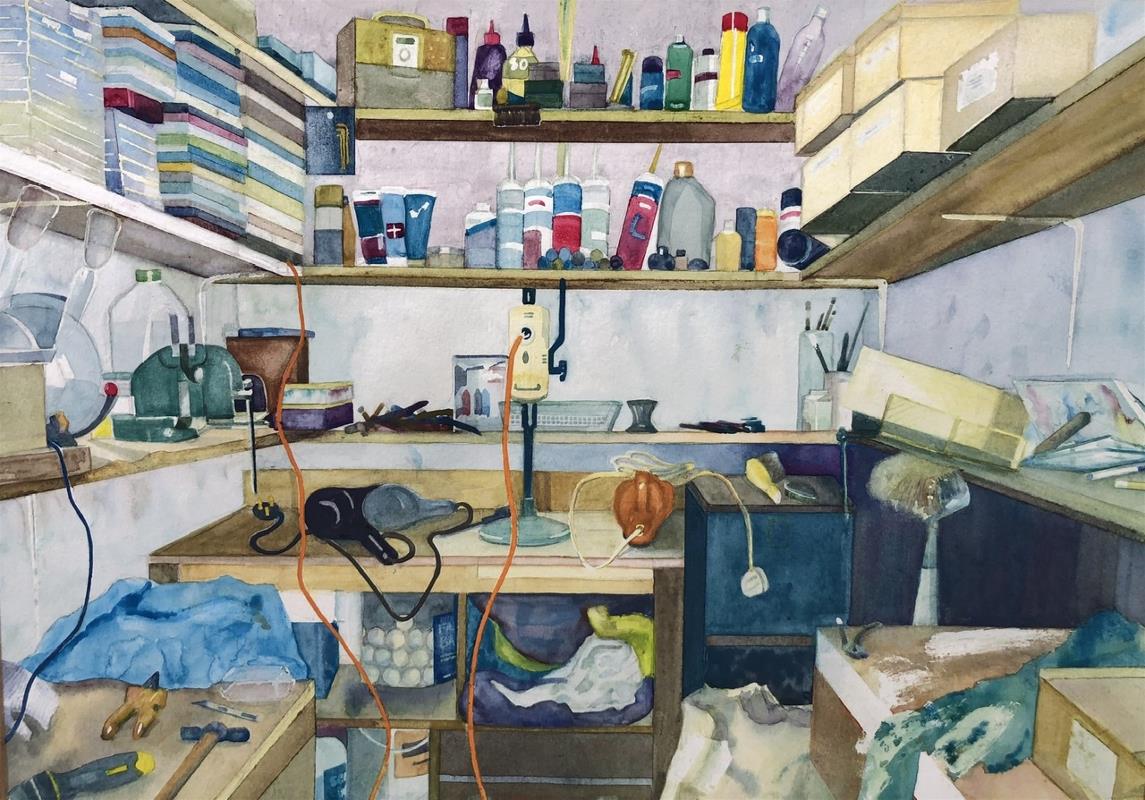 Melanie Collins
Melanie Collins (b1954) is a Member and Chairman of the Society of East Anglian Watercolourists (SEAW) and a Committee Member of the Cambridge Drawing Society (CDS). She studied History of Art and Architecture at A Level, took a B.Sc in Geography (and Economics) at Bristol University and followed up with a Post Graduate Certificate in Education, also at Bristol.
Melanie spent her working life as a busy teacher and education manager working in Bristol, Kenya, Cambridge and Peterborough and only found the opportunity to take up serious watercolour painting in her retirement. She attended watercolour classes led by Gilly Marklew, who inspired Melanie's love of watercolour and taught her to focus on planning, composition and experimenting with different ways of putting paint to paper, using lots of water, big brushes and careful washes.
Melanie became a member of the CDS in 2017 and has enjoyed exhibiting at both the Pitt Building and the Leys School. She has also exhibited regularly for the SEAW and was delighted to be given the Sorrell Award for her painting of Cambridge Market at the Society's recent online exhibition.
I love the way watercolour pigments move, change and granulate when mixed with different amounts of water. I am attracted by a range of subjects, portraits, abstracts and simple scenes of people doing everyday things. I also see shapes and patterns in a lot of my work and love to focus on soft and hard edges and light and dark shades. I am sure my knowledge and love of geography has also influenced my work.