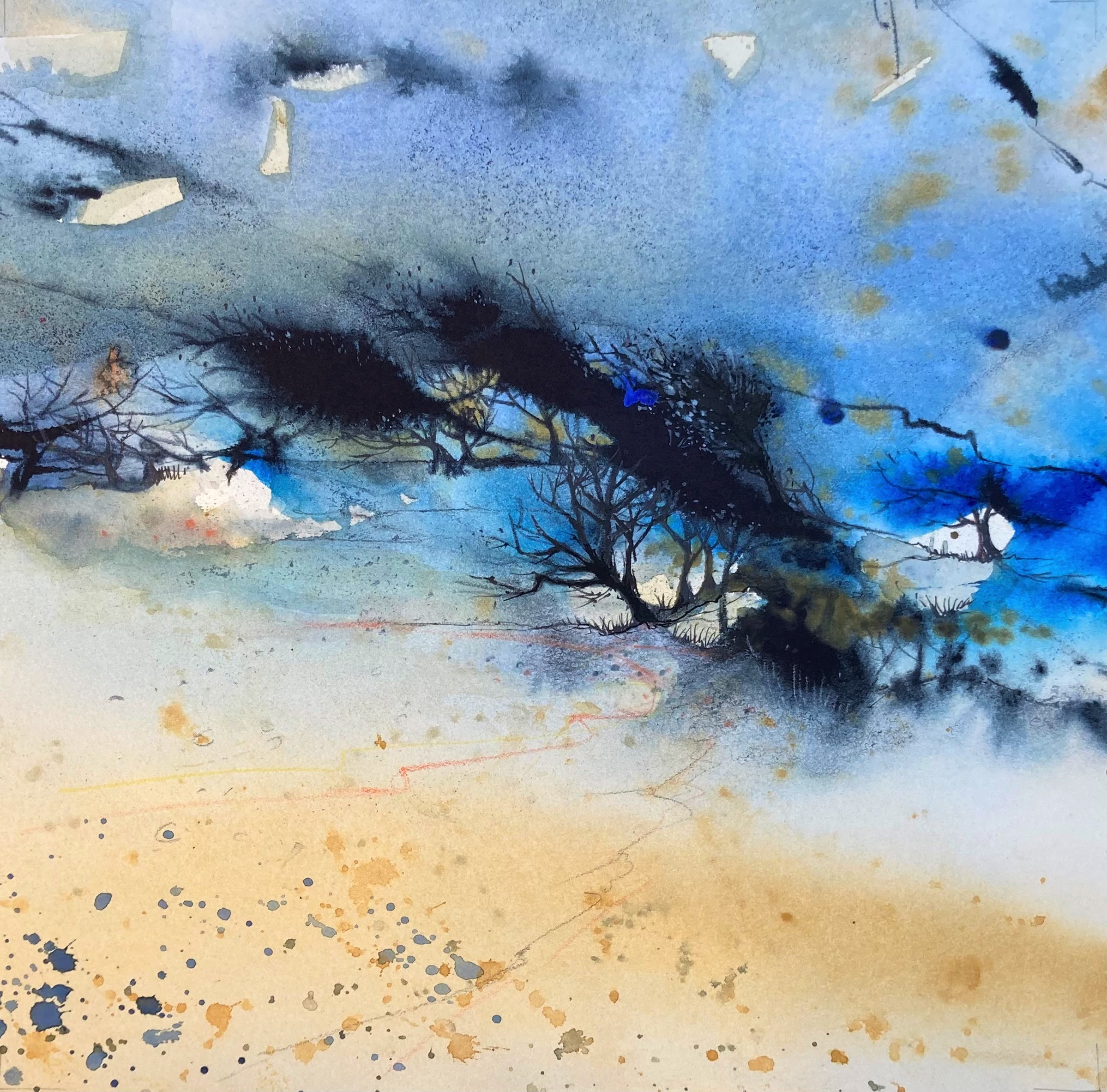 Penny Newman
I am primarily a watercolour artist with a passion for painting outside 'plein air' where the weather, atmosphere and happenings of the day all contribute towards the completed work. I particularly enjoy painting open landscapes. Trees, plants, flowers, buildings and water within the landscape are subjects
In a search to explore and find different ways to make less directly representative paintings, I sometimes make a series of quick sketches when outside in the landscape, collaging them together back at home to produce one image which sometimes leads to another painting to convey the feeling of the place rather than a more literal interpretation.
More recently, I have begun painting from personal memories of favourite and much loved places, especially in the West Country where I originally come from. In these paintings, I seek ways to portray the essence of a place and why it means so much to me.
I am a member of The Society of East Anglian Watercolourists, and currently serve on the committee as the Friends Liaison Officer. I have been a member of Cambridge Drawing Society since 2022, and my painting 'Windswept Hawthorns on the Cornish Coast' tied for the public vote of the most liked piece of art in the April 2022 exhibition at the Pitt Building.
I was the proud winner of 'The Museum of the Broads' Watercolour Challenge in both 2012 and 2013.
In 2022, I received the Tindalls Art Prize at the SEAW Selected exhibition at The Handa Gallery, Wells, Norfolk for 'Impressive watercolour fluidity' for my painting 'Evening comes'. Lillias August RI chose my painting for this award.
Website –   www.pennynewman.co.uk