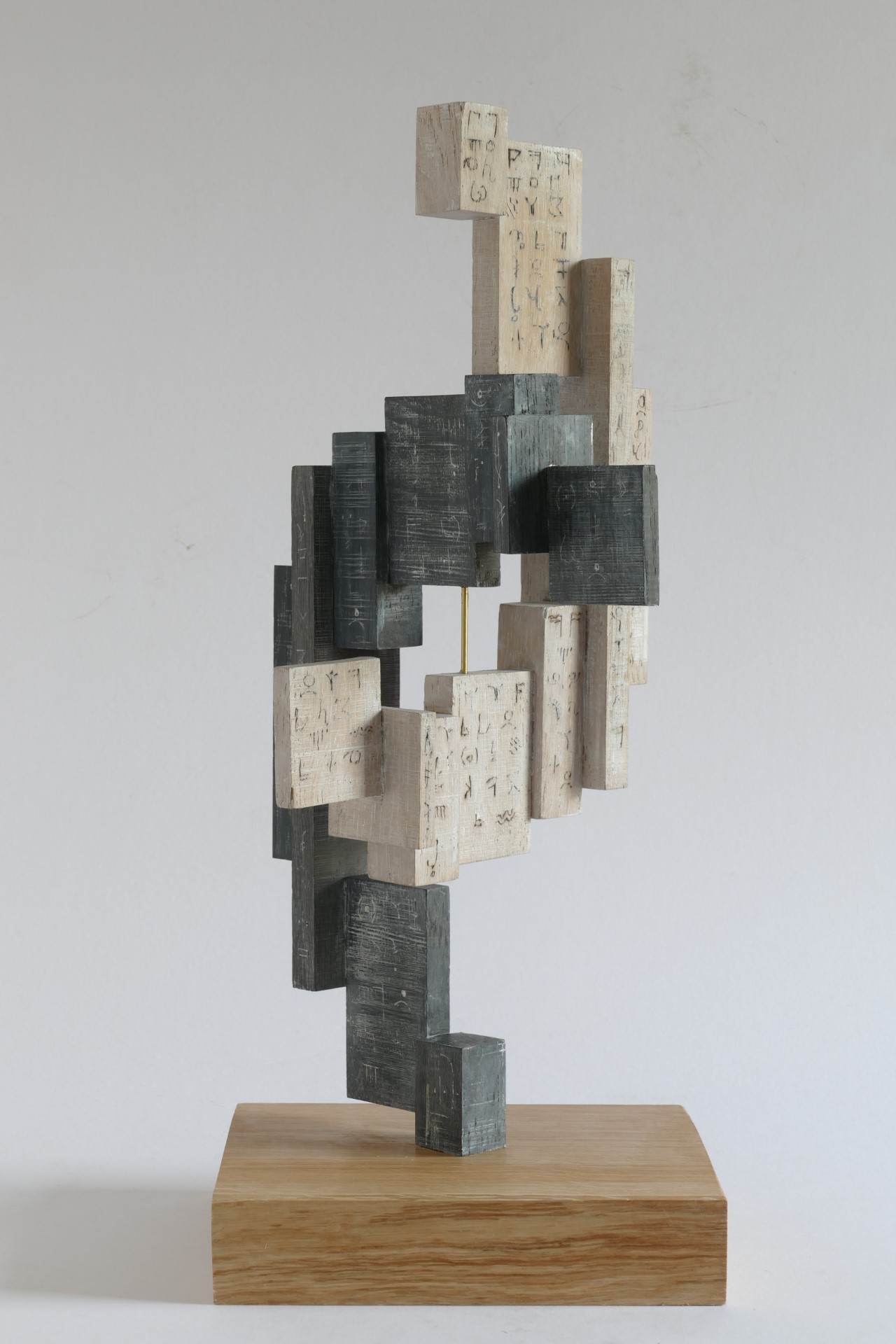 Phil Cope
Phil Cope produces sculptural pieces that are predominantly abstract, however they often take inspiration from the human form and life drawing forms an important part of his process. He takes a modernist approach to design and Henry Moore and Barbara Hepworth are significant influences on his work. He works on a small scale, producing pieces that are intended for domestic spaces.
In November 2021, Phil's work was selected for the ING Discerning Eye exhibition, held at the Mall Galleries in Central London. The selected piece was awarded the regional prize for East Anglia. Phil has exhibited around the UK, including in Sheffield, Cromford Derbyshire and Islington.
Phil initially studied photography and painting, but was inspired to take up sculpture after an encounter with a chisel and a block of ice on holiday in Sweden. He then went on to learn the craft of woodcarving at the Violin Workshop in Hartington Grove, Cambridge. He now also carves stone and has developed a practice that combines carving different materials with assemblage. When not working on his own practice, Phil is a volunteer tutor at Rowan, an arts charity in Cambridge for adults with learning disabilities.
I aim to create abstract forms that are aesthetically pleasing and are recognisably handmade objects that reflect their origin and the processes used to make them. I enjoy the jjuxtaposition of a variety of textures within my pieces, both natural and those acquired from the process of making them. The pieces are frequently derived from the human form, and drawing from life is a central part of my process. My work also takes inspiration from more abstract concepts such as relationships and the transient nature of existence.
More of Phil's work can be seen on his website at www.philcope.org.uk and you can follow his development by following his Instagram account at www.instagram.com/phil.cope.sculptor