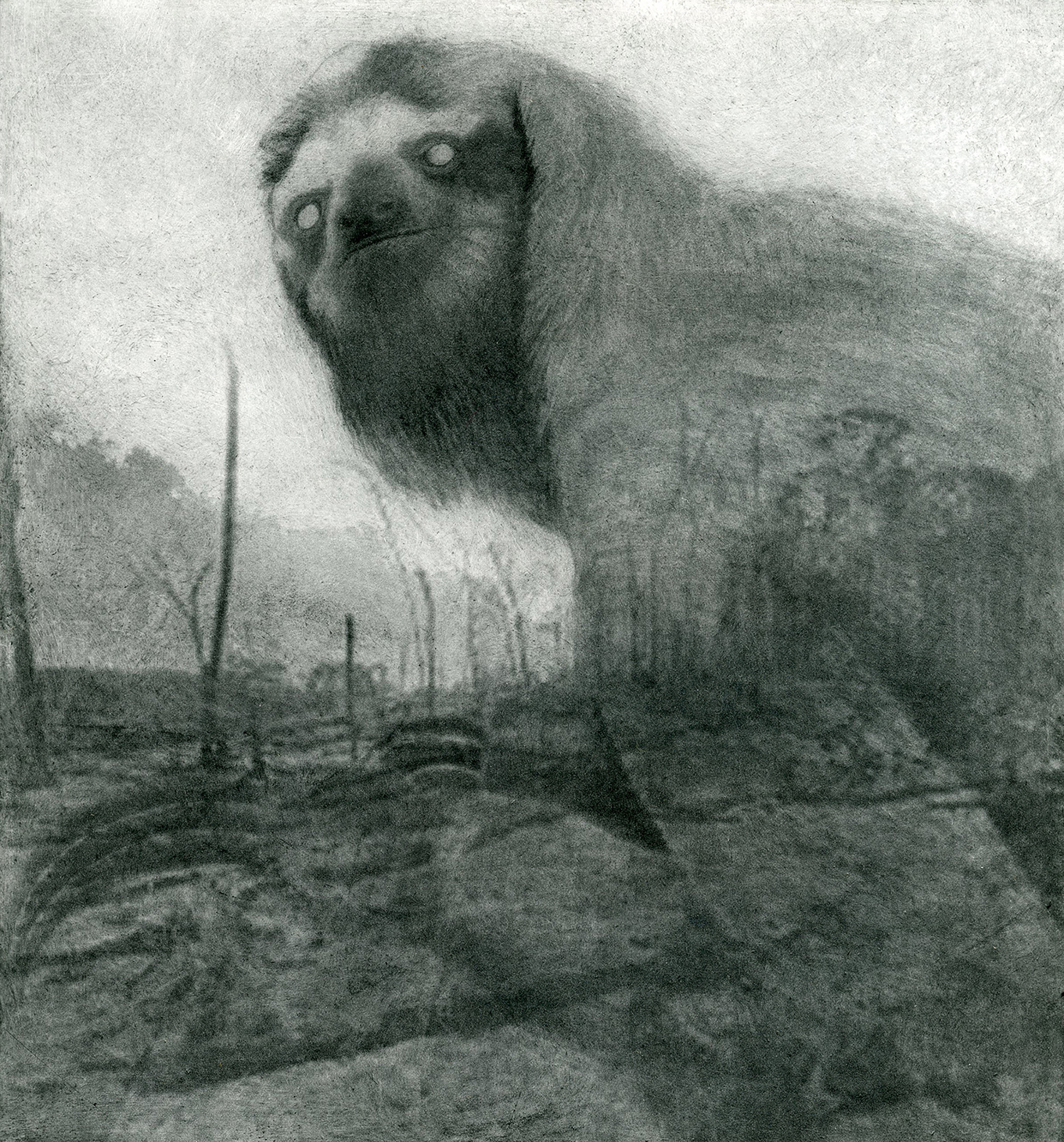 Sachiko Purser
Sachiko Purser's work is inspired by nature, narratives and nostalgia. It explores the imprint of the current environment of the natural world.
Her recent series of work Endangered Species seeks to raise awareness of the wave of extinction in the natural world by creating images of vanishing animals and birds, communicating important environmental issues to the viewer.
Species are quietly disappearing from Earth. She captures their existence by creating images of ghostly humanised animals and birds.
These works are Hand-painted photopolymer etching based on Sumi-ink painting (35cmx37.5cm) and combined with photographs of the environments in which birds live. She digitally adjusted the size when matching the Sumi-ink painting with the environmental photos.
Sachiko Purser graduated from Cambridge School of Art in 2015. She went on to obtained an MA in Children's Book Illustration, and more recently an MA in printmaking.
She is passionate about nature and the environment, especially the welfare of animals and birds. She combines traditional techniques such as Japanese wood engraving and Sumi-ink painting with a contemporary perspective in printmaking and digital techniques to create mixed organic-technological hybrids. Sachiko donates 50 per cent profits from sales to animal and bird conservation groups.
Sachiko has shown her work in a number of joint exhibitions and her work was exhibited at the Cambridge Zoological Museum in 2018 with the title "Art of Storytelling". Her most recent project 'Endangered Species' have been shortlisted for the David Shepherd Wildlife Foundation's Wildlife Artist of the Year 2022.
For further information please go to
https://www.instagram.com/sachikopurser/
https://sachikopurser.com/