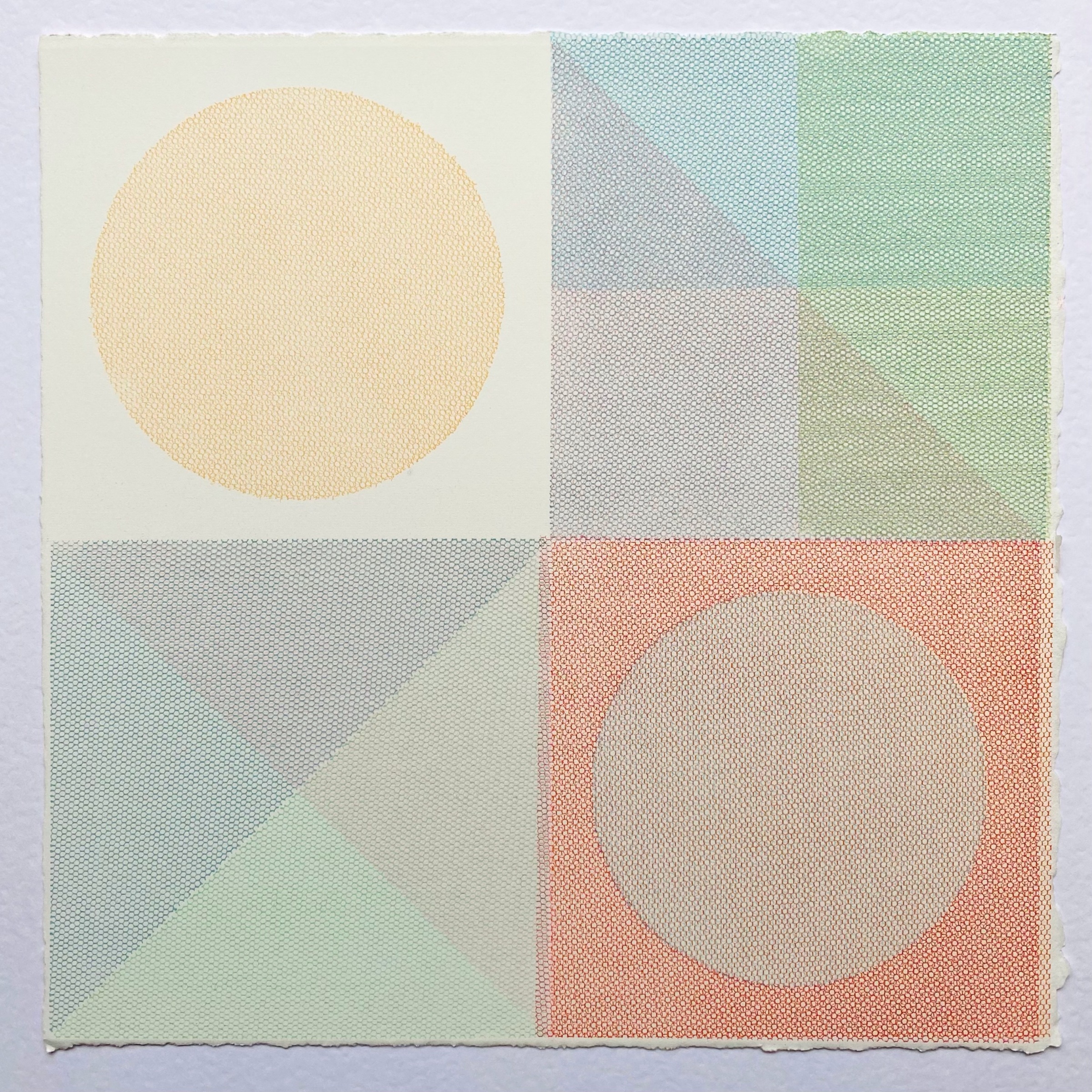 Niki Chandler
Niki is an artist working with textiles across the disciplines of printmaking and art quilting.
Her current series of unique monoprints , Breathing in Colour, showcased at the CDS Spring 2022 show where she was elected as a new member.
As a former trained professional in Theatrical Set & Costume design, Niki discovered the potential of synthetic dance net, tulle and embroidery canvas, as an expressive medium for creating colour layers, texture and tonal value in her printmaking after taking part in 2014 on the AA2A scheme (Artist Access to Art Colleges) at Anglia Ruskin University, Cambridge.
Using off-set Lithography, she developed a unique way of working to produce prints that were only just there on the paper – "kissing the surface with ink".
The current print works presentation and design has been inspired by her textile connections with the traditions of patchwork and quilt making, where small individual units are placed together into an arrangement to produce a complete image. No two artworks are ever the same.
Niki's inspiration has for the past 20 years been the humble shadow. She is intrigued by the interplay of light dancing on surface, the fleeting and ethereal moments of beauty that appear suddenly in our daily lives.
Niki exhibits both her textile prints and art quilts regularly as a member of the international group , Prism Textiles and regionally with Anglia Textile Works.
Niki is a qualified art tutor teaching adult classes locally in creative drawing, printmaking and patchwork & quilting.
INSTAGRAM:nikichandlersablestitcher