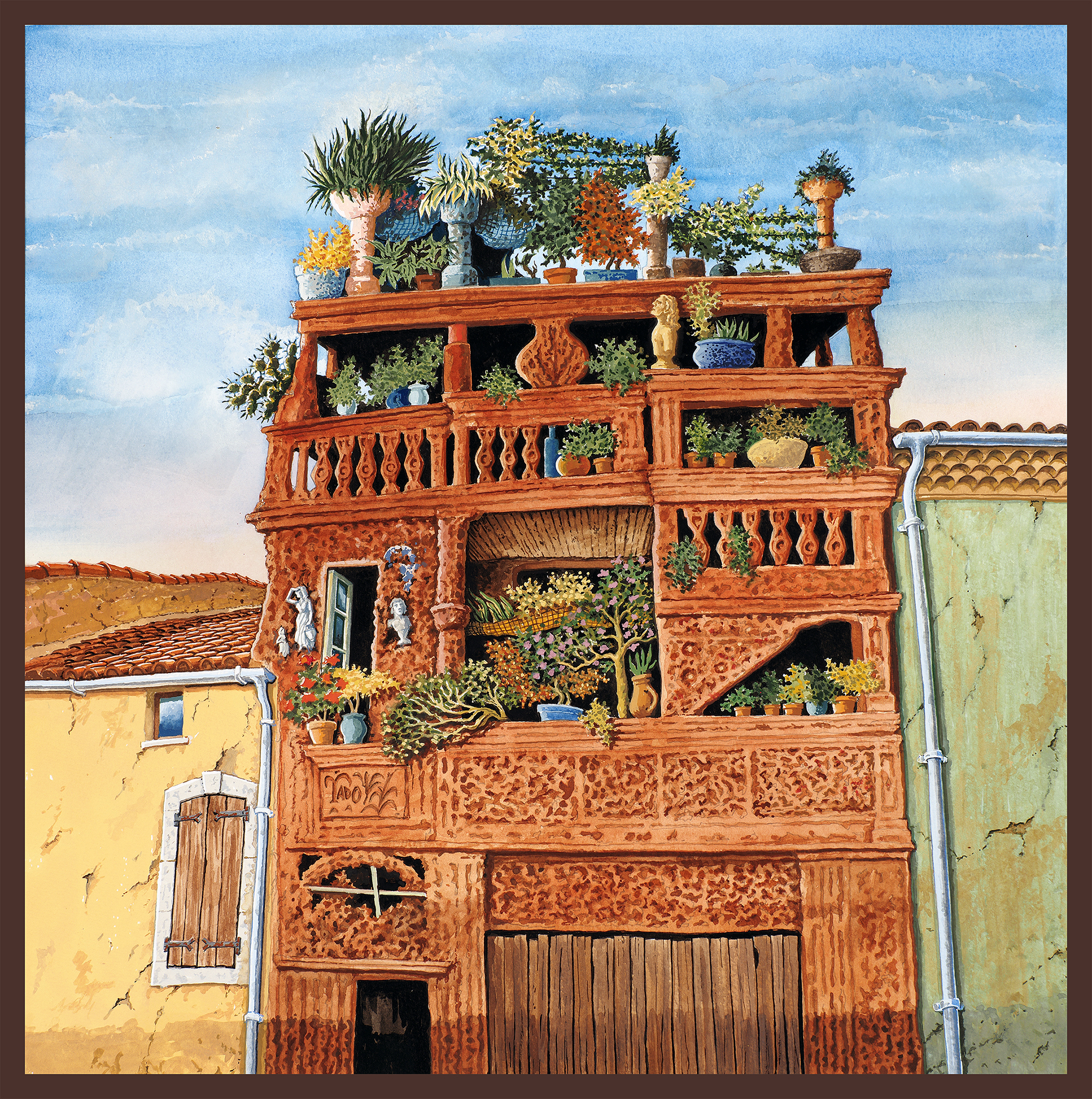 Sean MacGarry
I grew up in South London, and during my last year at school in Blackheath, attended Saturday morning sessions at Camberwell Art School, doing silk screen printing and lino-cut prints.
Having contemplated pursuing a career in graphic design I decided to study architecture at Regent Street Polytechnic (now the University of Westminster). After completing the full time course I worked for ten years at the London Borough of Southwark, mainly in the area of public housing.
From schooldays onwards I had enjoyed doing cartoons and caricatures, and starting with birthday cards for my nieces, I developed a series of illustrated numbers, some examples of which are in the portfolio. After many years I completed numbers 1 – 30 using primarily gouache as a medium. I eventually had these printed as a giclé poster in 2018.
From the end of the 1980s, circumstances meant that architecture became my primary area of work again. I met my wife Philippa who is coincidentally an architect, and the opportunity arose to work on a large project during the period when she was on maternity leave, and thus we formed our partnership. We moved to Thriplow when our son was a year old and after some difficult years of establishing ourselves in a new location we became regularly employed, and now continue to work in a semi-retired fashion. We have resisted the general trend to work on computers, as one of the pleasures of the job is to put pen to paper.
I joined the Cambridge Drawing Society in the mid '90s after taking up watercolour as a medium and have exhibited sporadically since then. I was also a member of the Society of Architectural Illustrators for some years.
In 2019 a friend and near neighbour, John Deed, asked me to illustrate his book of Limericks with an international theme – The A-Z of Country Limericks. The style is similar to the 'cartoon' numbers and I have included some examples in the portfolio.
The cartoon style is perhaps out of step with that exhibited by the Drawing Society (though the members' work is quite diverse) but it represents what is most personal to me.