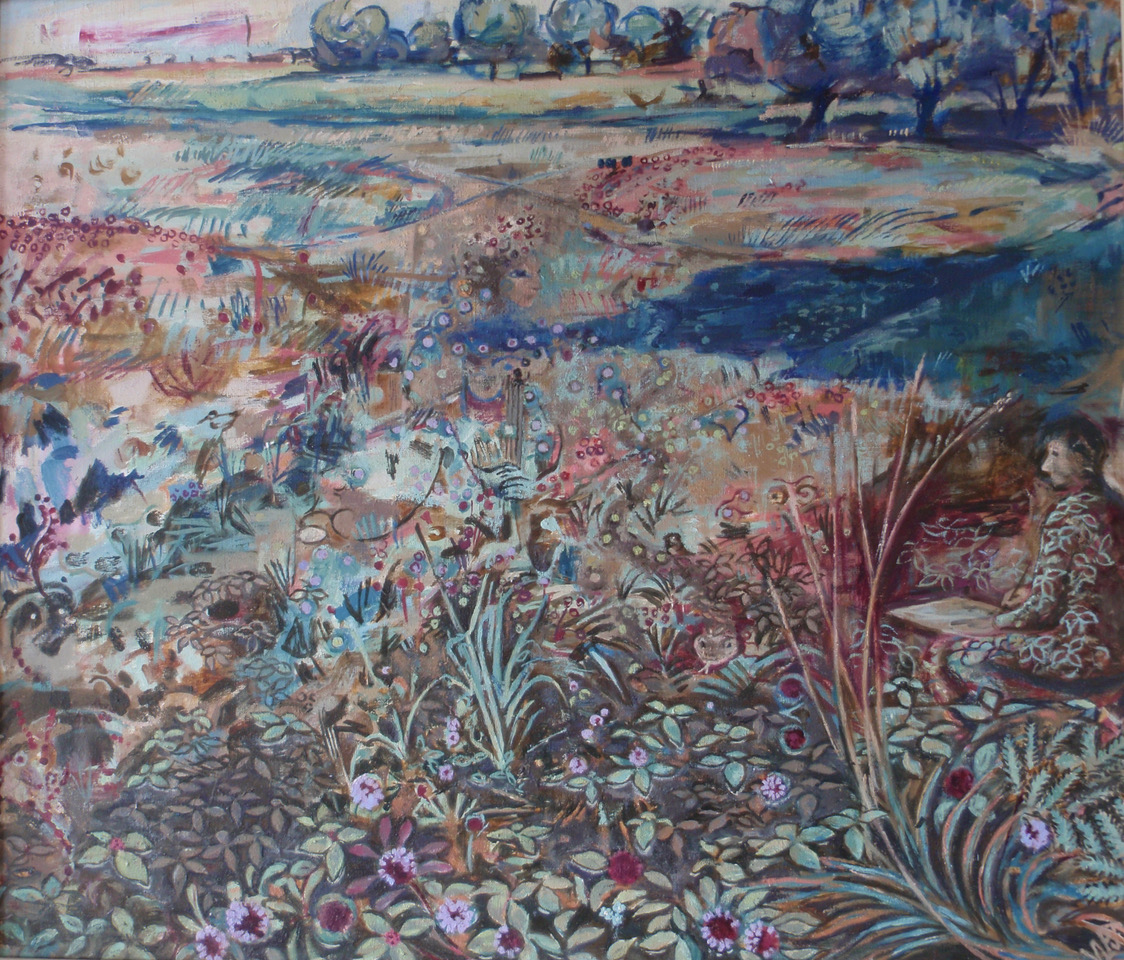 Victoria Parker-Jervis
Victoria Parker-Jervis (born 1963) has lived and worked most of her life as an artist and painter of East Anglia.  A student at the Chelsea School of Art 1981-5.  She works mostly in oil on canvas and also uses watercolour, pencil and silver point amongst other medium.
My paintings are about being the landmarks of my life, what I am taken up with and what is important during the time they are painted.  A desire to touch and understand a new reality and to be part of it.  To explore and try to recreate and hold on to a piece of beauty of life.  My paintings are about an awareness and fulfil a need to be curious and tapping enthusiasm. Everybody needs to make their mark and to tell their story. What is the purpose of my art – maybe evidence of having lived and hunted for a meaning for existence.

Composition and ingredients are vital : so painting is about discovery and what is needed in a picture.  I like something to be happening in my paintings so they each individually have a bit of a story to read into.  This is why I was attracted to painting the Meare at Thorpeness which is filled with story line.  I started painting still life and trees and then found a need for landscape with water because I find it so interesting to paint and mesmerising to look at.  This led on to an awareness of the changeability of the elements, as water takes so many forms and shapes during the seasons.  Trees have many shapes and forms, and like water,  signify the seasons in a painting. If that was where I started then my painting needed animating with people and animals.  At some moment Flora appeared.  She opened my eyes to a new and more brilliant world that would provide everlasting entertainment and learning.  Patience is needed when working on the details of plants and flowers and learning about them scientifically and symbolically with much to discover has given me plenty of fun.

Most of my paintings have been made in East Anglia because that is where I have lived all my life.  I love finding places that have associations with historical events or connections with interesting people attached to them such as Byron's Pool or Ninewells, with the story of Hobson.  Cambridge is full these connections of where certain people did things and why they did them. In fact associations and connections are the life blood of works of art.

The story of art is that it evolves and chance always plays a part of a painting and not knowing what it will turn out like. Sometime an unexpected happening might occur, like a cat running past or one may find a surprising colour contrast, shape or pattern emerging.  This is the exiting part of creating; the finding that  something new has been made from that of which one was unaware and that by doing so one has made contact with the world of imagination.
Website: www.vlpj.co.uk