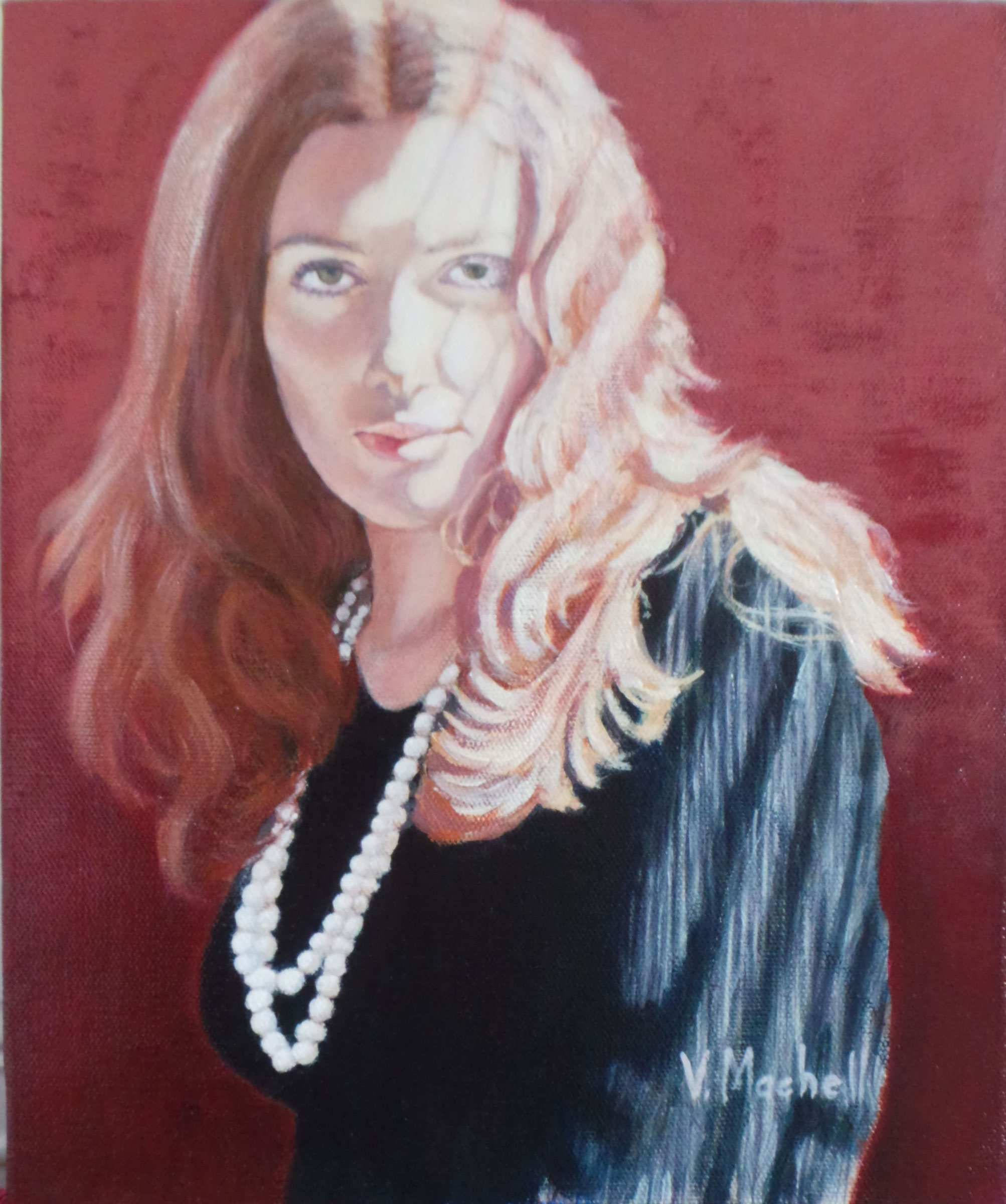 Vivienne Machell
My formal art education from 1967-70 was a pre-diploma course at Portsmouth College of Art and then a 3 year course in Fashion and Textiles at Nottingham College of Art.
I have continually practiced my art throughout my life, mainly life drawing and portraits and more recently landscapes.  I paint in acrylic and oil mainly but have experimented with various mediums including painting on silk – framed paintings as well as silk scarves and ties which I sold through local outlets including a month in the 'Laundry Room' downstairs gallery at Wimpole Hall.
I retired from full time employment in 2010 and was able to spend much more time painting.  I joined Cambridge Drawing Society in 2012 and have exhibited with them ever since.  I also exhibit with Cambridge District Art Circle and Royston Art Society.  I had a solo exhibition at the Royston Museum and Art Gallery in 2016 and the Hub at Melbourn in 2018.  I have also participated in exhibitions at Curwen's Gallery in Royston in 2015 and 2017.
My motivation to paint is to celebrate beauty and life in all I observe, whether in nature, the environment, community, and people who I love or admire (or have lost).  I try to convey a sense of soul or presence in a place or in someone's face.  I aim to achieve a harmonious, reflective or atmospheric image.  I especially love light, colour and texture.  My paintings are my memories and I have dwelt on each one for hours, lived through them and hope the viewer will engage with them as I do.