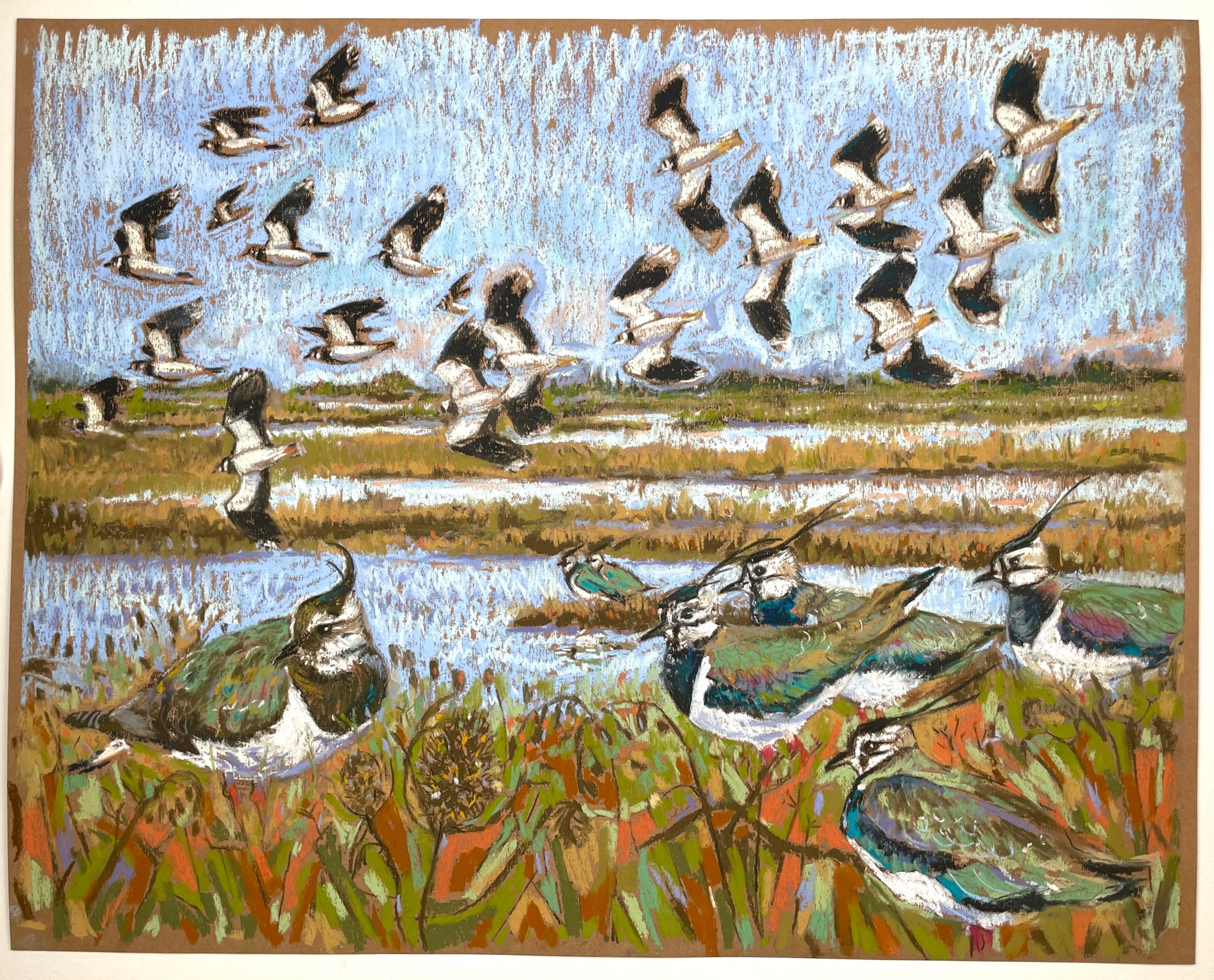 Sarah Hutchinson
I am an artist who has always been inspired and enthralled by wildlife and the natural world. From an early age I was encouraged to draw and paint what I saw or found. My grandma would take me out for walks in the Devonshire countryside to look at flora and fauna both large and small, we'd then draw or paint what we had seen. This early encouragement has engendered a lifelong interest in art and the natural world.
Whilst studying for a Fine Art/Illustration degree at Harrow I developed as an artist, illustrator and printmaker, working in both London and Lincolnshire. For the last thirty years I have lived and worked in Cambridgeshire bringing up my family, working as an artist, but primarily as an art tutor. Recently I decided to commit fully to my artwork and now work full time in my studio.
My ongoing fascination with birds, wildlife and landscape is my primary artistic focus. I am a keen bird watcher, whether it be from my back garden, out on a dog walk, or on my travels. This has renewed a passion for drawing from life, and I love nothing more than a session with my binoculars, scope, sketchbook or drawing board. Drawing in the field is a lifetime's challenge, wildlife just doesn't stay still! So, I am continually learning to look harder, see quicker and draw more efficiently. My current favourite media for outdoors are pastel, charcoal, ink and watercolour, all of which encourage me not to fuss and get the overall shape, feel and colour down quickly. It isn't an exact science, and I quite often end up with a smudgy mess, but these sketches and splodges inform my work back in the studio.
My studio work now takes many forms from larger pastels, inks and acrylics and, when time allows, etchings and collagraphs.
I participate in Cambridge Open Studios and am a member of the Cambridge Drawing Society. This year I am delighted to have won a bursary place on the John Busby Seabird Drawing Course for the Society of Wildlife Artists.
If you would like to see more of my work, or enquire about a commission, please go to my website www.littlebirdartstudio.co.uk or Instagram@sarahssketches_