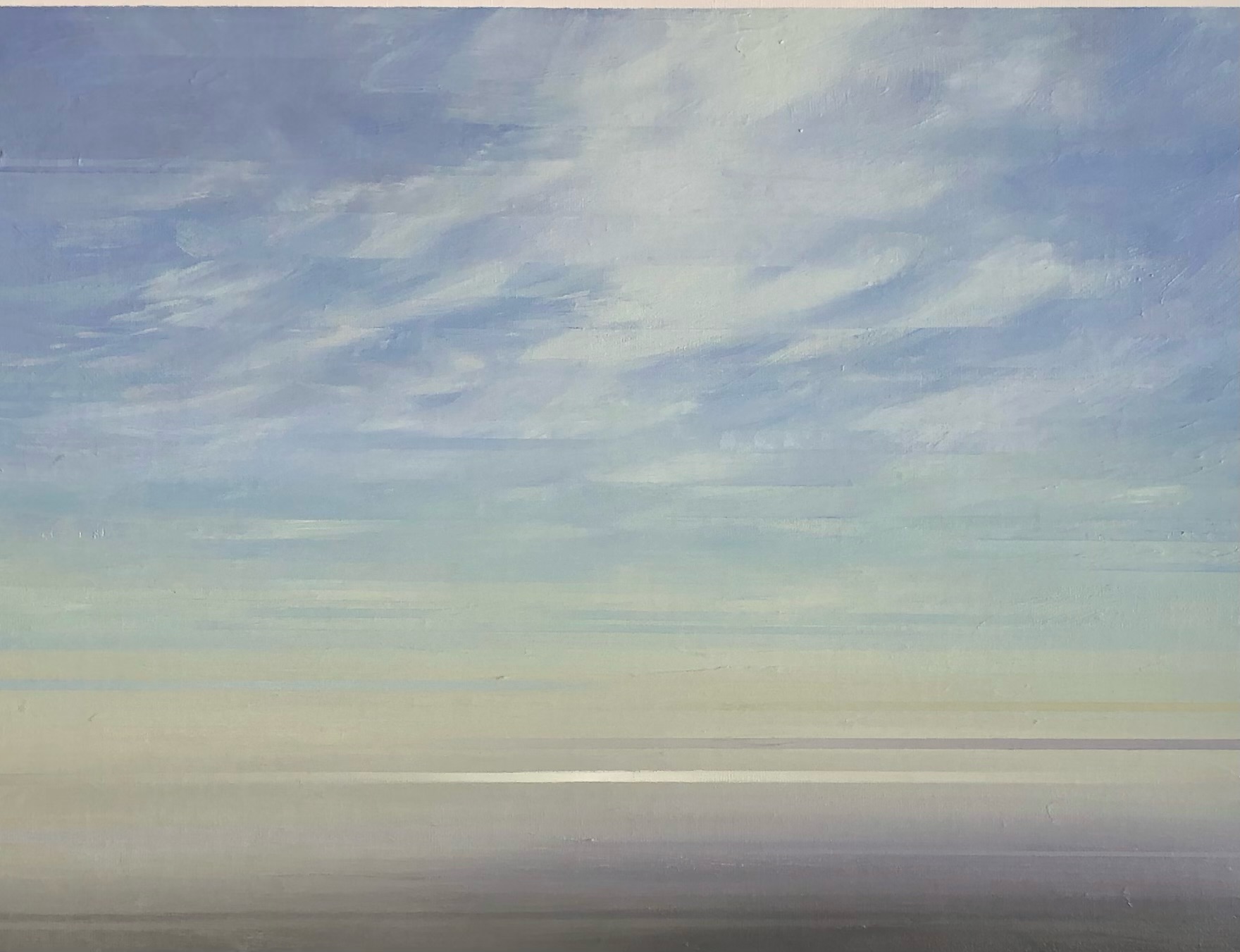 Melanie Max
Melanie's semi-abstract landscapes are inspired by the British coast and wetlands. She works from her studio aboard her narrowboat with views across the washes in Cambridgeshire. Originally from Cornwall, her life's path gradually took her to the flatlands of the Fens and closer to her favourite coastline, the Norfolk coast. Melanie has a fine art degree from Chelsea School of Art and after a career in web design she now completely focuses on painting. Melanie's work features in private collections and has exhibited widely in the UK.
I make visual journeys in paint to find the landscapes where I feel at peace. Theyevolve on the canvas, the focus gradually coming into view. I find the landscape Ineed after a journey into my minds eye to make sense of the marks and colours onthe canvas in front of me. Each new mark suggesting a new path to travel bringing me to a crossroads where I sit and study the subtle shifts of light and colour on the horizon to determine which direction to take. It is a meditative escape and part of my creative process. I begin with a journey and my journey ends when I have found the landscape where I want to be.

Distance from my subject is an important part of my artistic process so most of my work is done in the studio where I feel free to use the landscape as a vehicle to create huge open solitary landscapes all of my own. A painting often bears a resemble to place I am familiar with but it is rare that they are of a particular location.