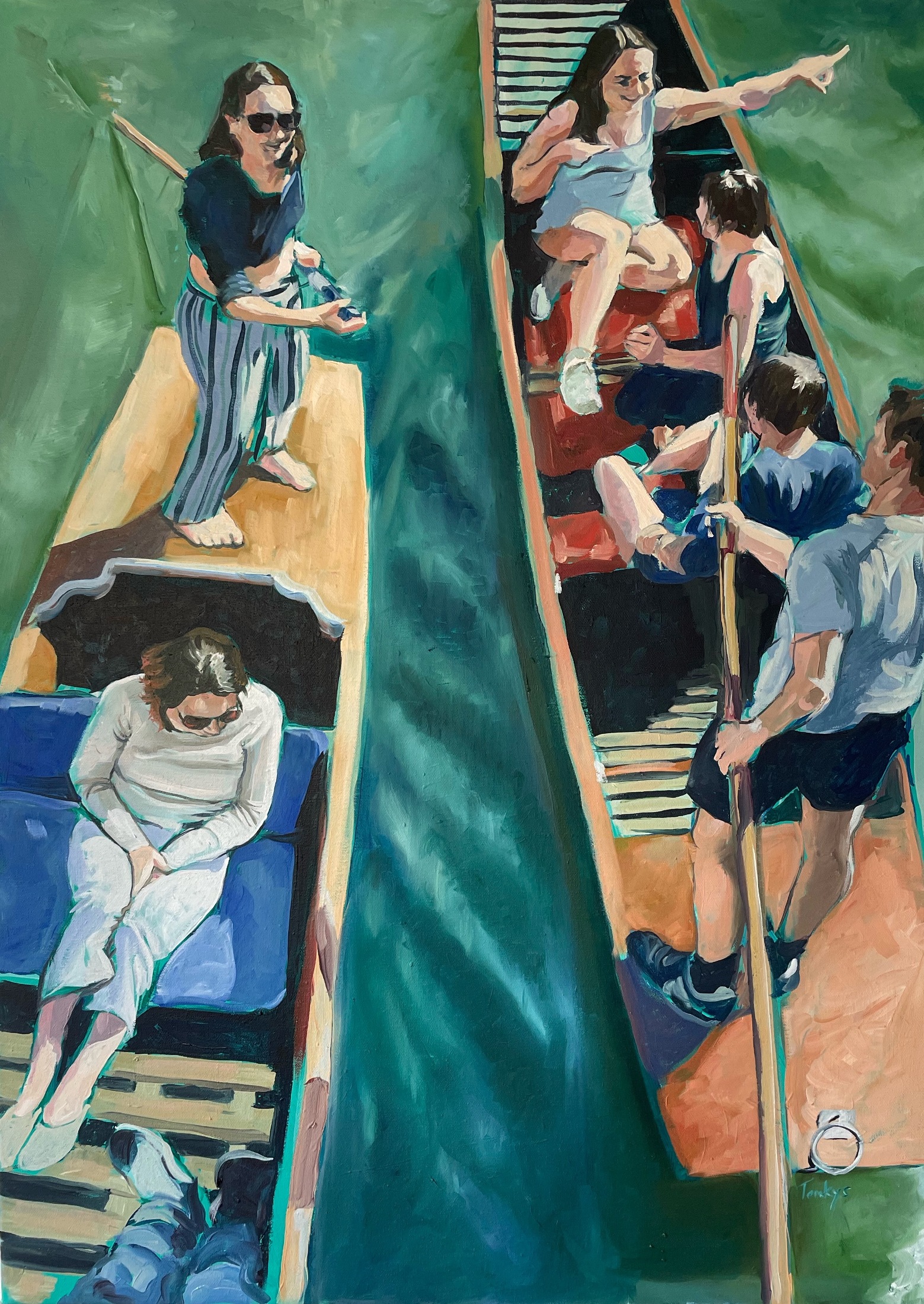 Naomi Tomkys OBE
Naomi Tomkys OBE lives and works in Cambridgeshire. She spent her childhood in London where she attended Central St Martins School of Art. Naomi has exhibited in a wide range of group and one-man shows both Nationally and Internationally.
Influences are eclectic and range from the European renaissance to the stillness of Edward Hopper and Munch. Her work is dynamic, classic and tells a story of moments in time, especially in family life and the city around her. Inspiration comes from the day to day moments that make her smile. Tomkys engages with a broad range of subject matter from punters to night-time food trucks. Tomkys portrays a world of authenticity reflecting the joys of daily life.
Cambridge Drawing Society member since 2021.
Open Studios.
Viewing by appointment
email: naomi.tomkys@gmail.com
Website: https://tomkys.com/
Instagram: www.instagram.com/naomitomkys/