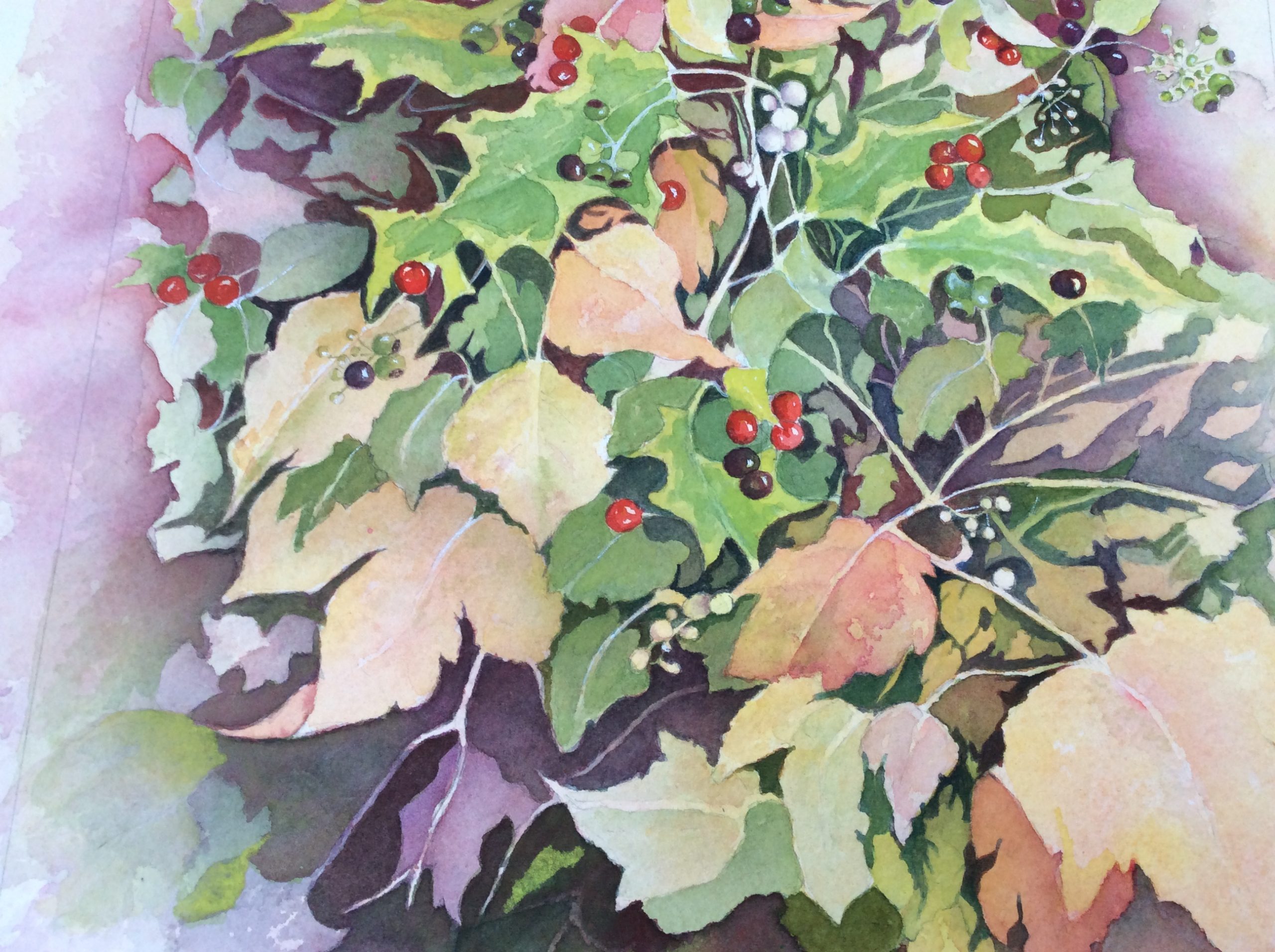 Patricia Stoten
Inspired by the bold shapes of nineteen-sixties fashion, Pat Stoten's current work is distinctive through the use of bright, vibrant, juxtaposed colours which produce an harmonious energy; presented through the mixed medium of collage and watercolour. A courage in her work; always striving for improvement, always changing and evolving, this determination has resulted in successes both as an Award Winner, and through commercial sales.
From early childhood, Pat has grown up with a pencil and scissors in her hands. Always creating; an interest in 3D design, textiles and interiors have shaped her contemporary work. This curiosity of multiple medium is evident in her use of materials. Inspired by the paints themselves, Pat endeavors to push the boundaries of watercolour; unconventionally using the pigments with very little water, keeping them thick, more like acrylic and producing a dense colour.
As a proud member of numerous art societies, including The Society of East Anglian Watercolourists and Suffolk Art Society for over ten years, Pat also runs a number of ever popular art groups – passing on her enthusiasm, unique techniques and ability to problem solve.
Many artists say their work induces a state of calm, Pat says for her that's not the case. Her work takes time, and her desire for perfection often creates a kind of stress. Meticulously planned, but often taking on a life of its own, for Pat, it is the motivation to keep creating that comes with ease.