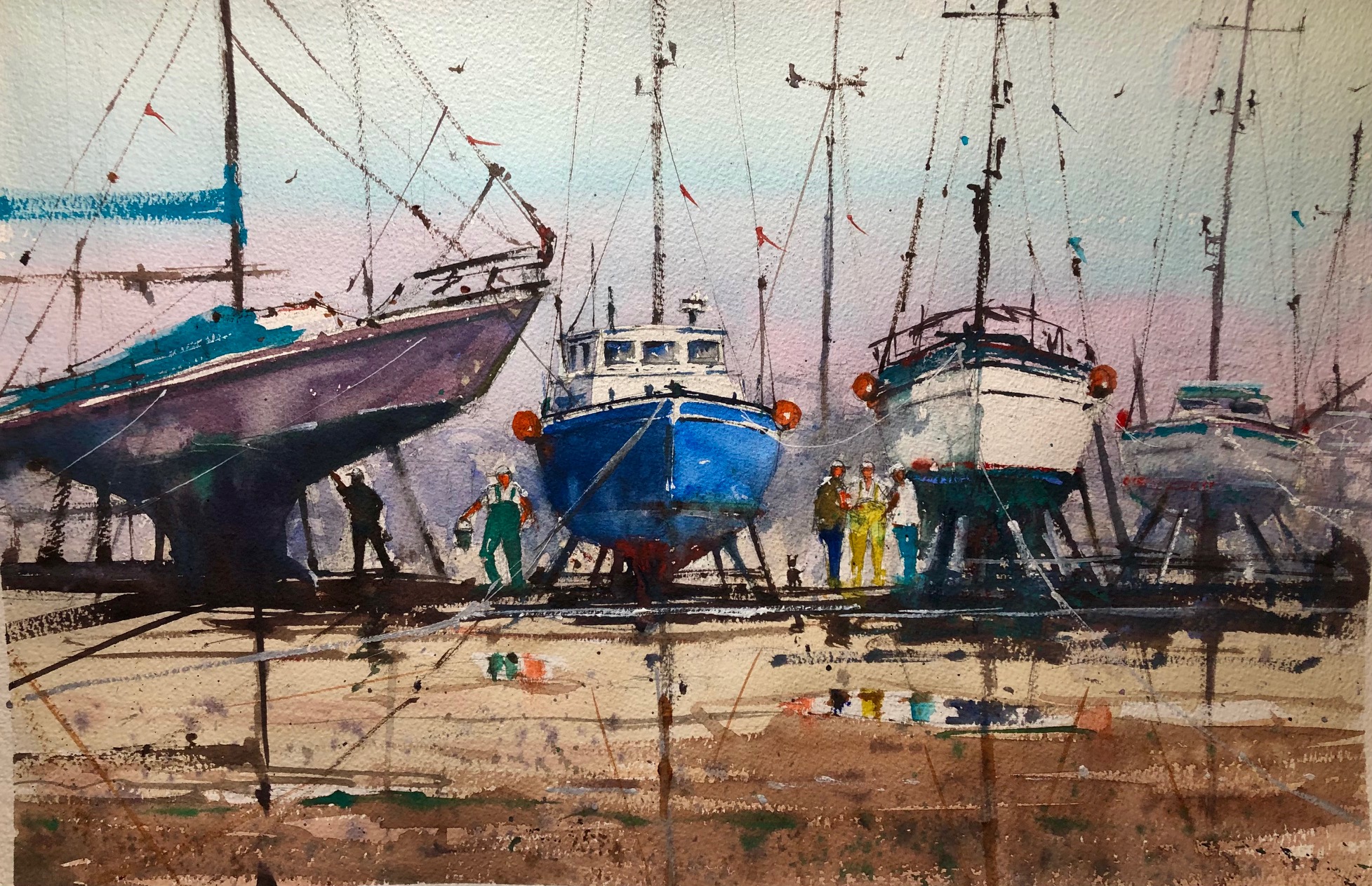 Surinder Beerh
Surinder trained as a Chartered Accountant in the City of London and worked most of his life for two Lloyd's Broking houses in insurance/ reinsurance – first as a finance director and then as a CEO. He travelled extensively round the world on business and his interest for art grew from there. After 40 years of a hectic lifestyle he retired in 2012. Wanting to do something to keep busy, he found an art class at a local art school in St Ives and fell in love with watercolour having never painted before.
Surinder has attended workshops with Joseph Zbukvic, Alvaro Castagnet, Herman Pekel, Ian McManus, Ray Balkwill and Chien Chung Wei.
He is inspired by the works of Turner, John Singer Sargent and Winslow Holmer. He likes painting marine subjects which is reflected in his paintings. The paintings feature ports, harbours, estuaries and places by the water. Almost all the subjects are painted in watercolour.
Surinder believes that art is never an easy journey and that one always needs the "brush mileage."
Surinder is a member of the Cambridge Drawing Society, Society of East Anglian Watercolourists, Lloyd's of London Art Group, Hemingford Art Group and Hilton Art Group.