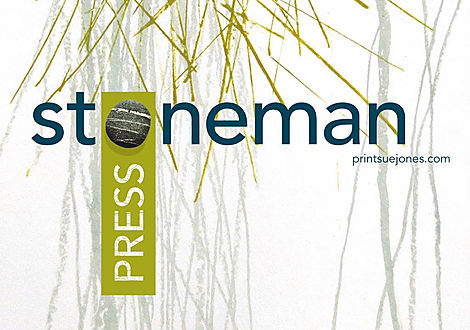 Practical Printmaking Course at Stoneman Press
CDS member, Sue Jones will be running a print course this autumn at Stoneman Press, Wimbish, near Saffron Walden. For more information please e-mail Sue (suejonesprint@me.com).
Practical Print Autumn  Term 2023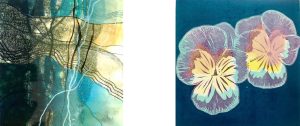 8 weeks –  Thursdays
21st Sept – 16th Nov 
no session half term
10.00am – 4.00pm
Full day 8 weeks – £535

The Autumn Term at Stoneman Press will visit Woodcut, Monotype printmaking with Transfer Drawing, Painterly and subtractive methods, followed by Reduction Lino.

Woodcut is a Relief Printing process using the long grain of soft wood. The figuring of the wood  which can can be used within the image to great effect. A beautiful technique where the cut marks don't print and the surface left in relief carries the ink and prints.
Create unique prints with Introduction to Monotype – a technique that creates one off prints with many different methods.   This workshop looks at painterly, subtractive, Transfer Drawing, and layering methods to produce exciting and individual images.  

Reduction Lino is a technique that creates multi coloured images from the one lino block.  Includes the use of Ternes Burton Pins and Tabs.

An exciting Term with lots to investigate, discover, & develop. Meet like minded artists in a friendly well equipped studio.  Suitable for beginners and those wishing to develop their practice.  Includes all materials. Spend 2 weeks on each technique and 2 weeks to revisit a technique of your choice to further your own practice with technical support.  Please enquire for more information.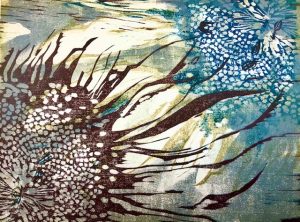 Tags In