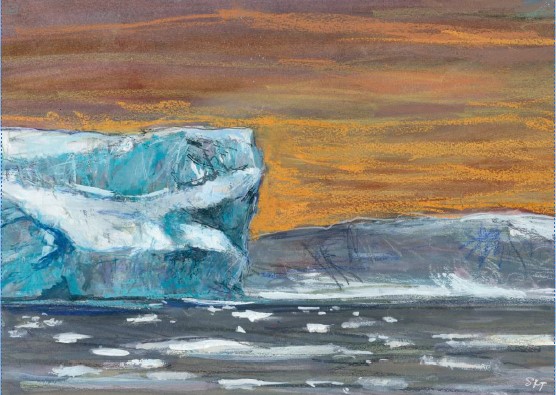 Stephen Tromans' Exhibitions at Chancery Lane
CDS member Stephen Tromans has two upcoming exhibitions being held at 81 Chancery Lane, WC2, London.
The first is "Golgotha 2022", a reprise of his larger exhibition at Ely Cathedral in February, focusing on Russia's invasion of Ukraine.  This takes place from 7-15 November.
The second is "Elemental", a series of environmentally related works, which takes placed from 20 November – 20 December. Sponsored by Groundsure, this exhibition looks at our environment and human effects on it.
Both exhibitions will be be open during working hours. You can find out more about both exhibitions and also online catalogues for them at:
www.39essex.com/events/private-viewing-golgotha-2022-exhibition-stephen-tromans-kc-invasion-ukraine and
www.39essex.com/events/elemental-exhibition-environmentally-themed-paintings-stephen-tromans-kc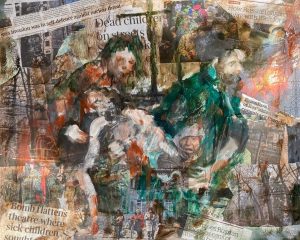 Main Image: Blue Ice, Orange Sky (Stephen Tromans)