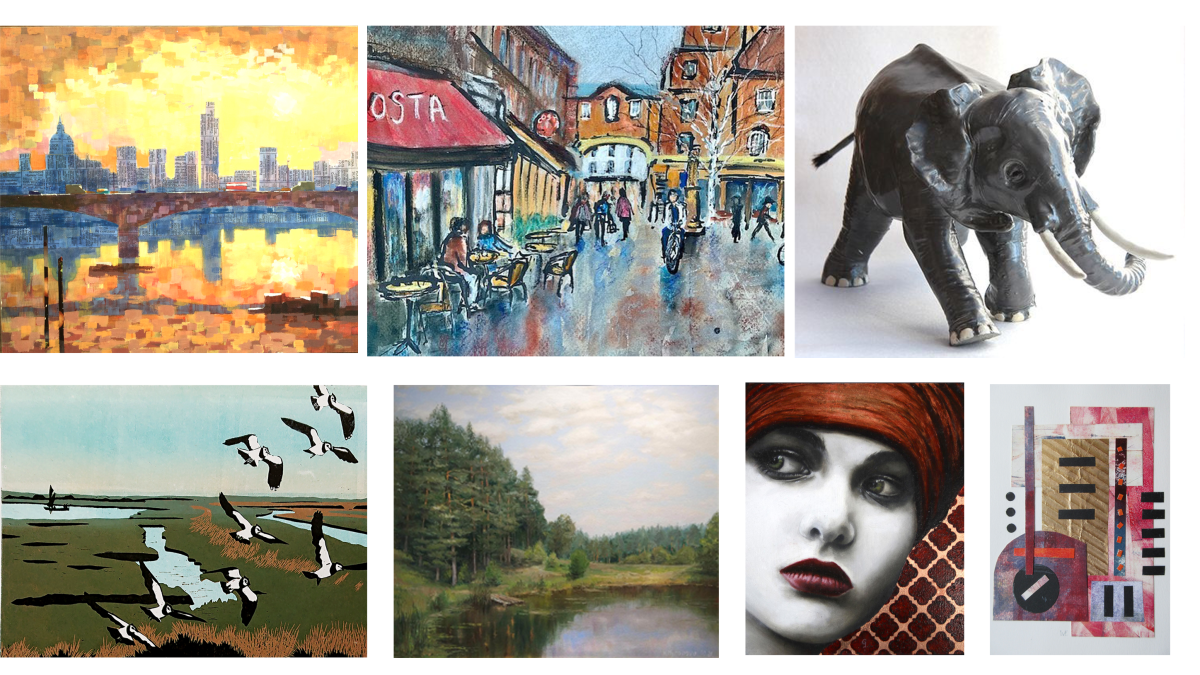 CDS Spring Exhibition
Our Spring show at the Pitt Building (opposite Fitzbillies) in Cambridge opens on Saturday 2nd April and runs every day until Saturday the 9th April, 10am to 4pm. Entry is free.
It features a very diverse range of works by more than 100 members of the society including work by new members who have been selected to join.  There will be more than 400 new works in all.  As well as paintings, drawings, prints and sculpture (most of which are for sale) we will also have a great range of greetings cards and some unframed work for sale too.
A few examples of the works included in the show are shown above by John Tordoff, Barbara Sida, Janice Anderson, Lizanne van Essen, Geoff Goddard, Mariya Myronova & Jackie Duckworth (clockwise from top left).
A short video of the exhibition produced by the Pitt Building, can be seen below
We hope to see you there!
Online Catalogue
An interactive catalogue showing the location of the works in the show is available here. A printable version is also available here.