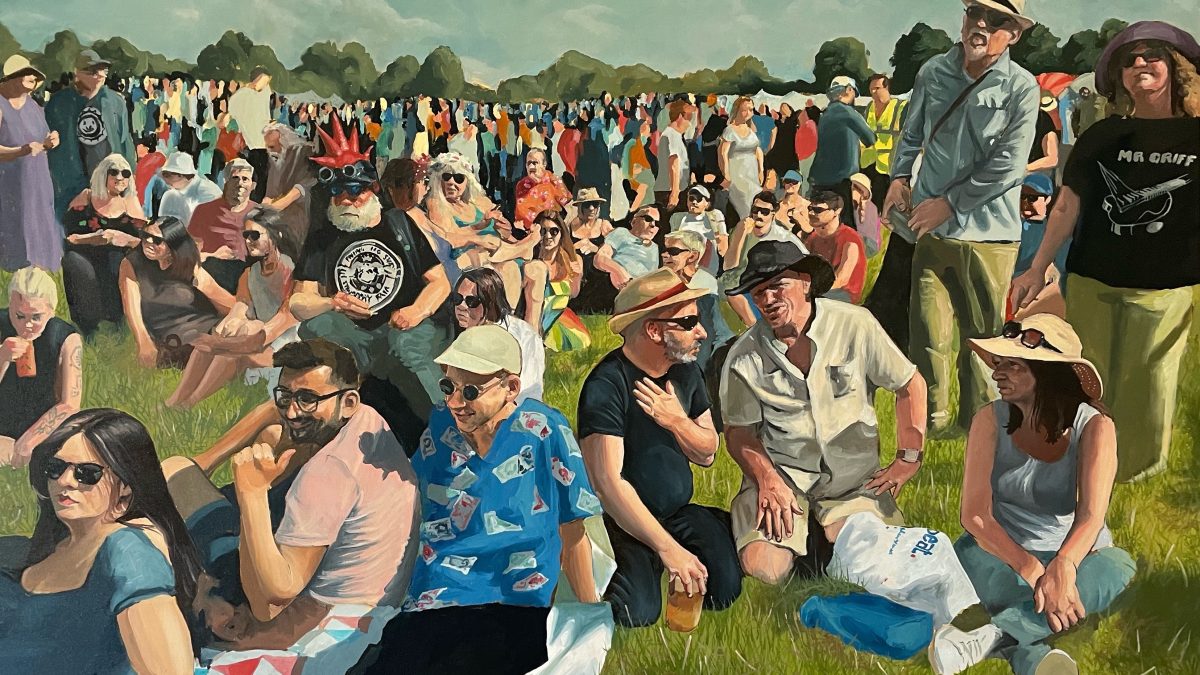 Storied Places – Exhibition by Naomi Tomkys at Stapleford Granary
CDS member Naomi Tomkys OBE has a solo exhibition of her work at Stapleford Granary, Bury Road, Stapleford, Cambridge, CB22 5BP from 1st September to 11th November. The exhibition will be open: Monday, Tuesday, Thursday & Friday 8:30am – 4pm, Wednesday – closed,  Saturday 9am – 3pm,  Sunday 10am – 3pm with free admission.
The exhibition features 63 recent paintings including scenes from the Fitzwilliam Museum, Cambridge food trucks, punting, tourists, Lammas Land Pool, Cambridge Community Circus and Strawberry Fair.
Naomi will also be giving a talk about her work on Saturday 2nd September, 11am – all welcome (no need to book).
'For as long as I can remember, I've played the same people-watching game. I imagine what strangers walking past do, who they love and what's in their pockets. My work is a development of this simple idea. I paint characters not figures. I present their stories'. – Naomi Tomkys
You can find out more about the exhibition at: www.staplefordgranary.org.uk/whats-on/exhibitions-overview/naomi-tomkys-obe-storied-places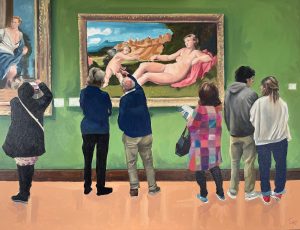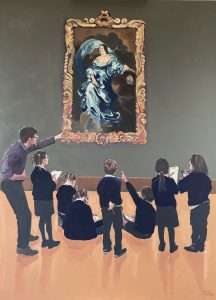 Main Picture: Strawberry Jam
Tags In