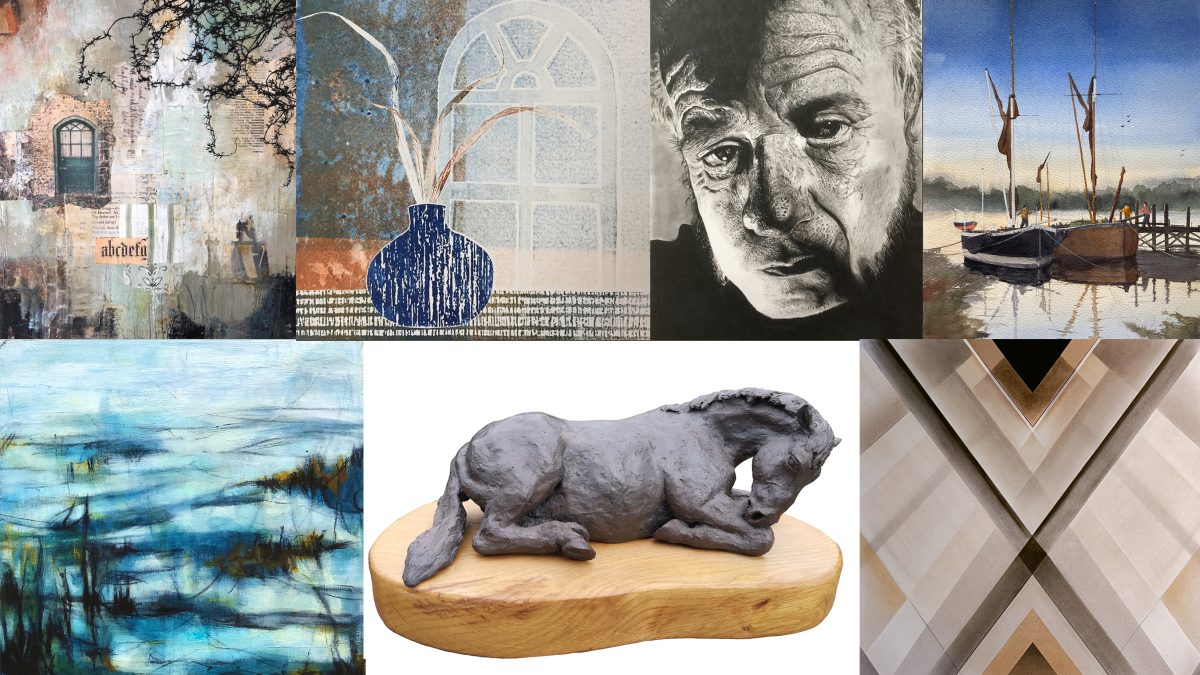 CDS Autumn Exhibition Catalogue
The Society's Autumn exhibition is now open at the Leys School, Fen Causeway, Cambridge, CB2 7AD. The exhibition runs from Sunday 22nd – Saturday 28th October, 10am – 4pm with a private view on Saturday 21st Octrober.
The exhibition features over 280 original framed works by around 100 members of the society.  Paintings, drawings, prints & sculpture encompassing a wide variety of styles, media and genres are included. As well as framed work, there is also be unframed work for sale and a great range of greetings cards. Entry is free.
Some of the works included included the show are shown above (clockwise from top left): Abbey Gardens – Lorraine Brown, Blue Pot – Beverley Bevis, Alun Williams – Rob Jones, Dawn Tide – Steve Edney, Fractured Light – Simon King-Underwood, Broadmare – Ann Gascoine, Time and Tide – Rikki Morgan-Tamousunas
An interactive catalogue showing the location of the works in the show is available here. A printable version is also available here.
The catalogue can also be accessed by QR code displayed at the exhibition.