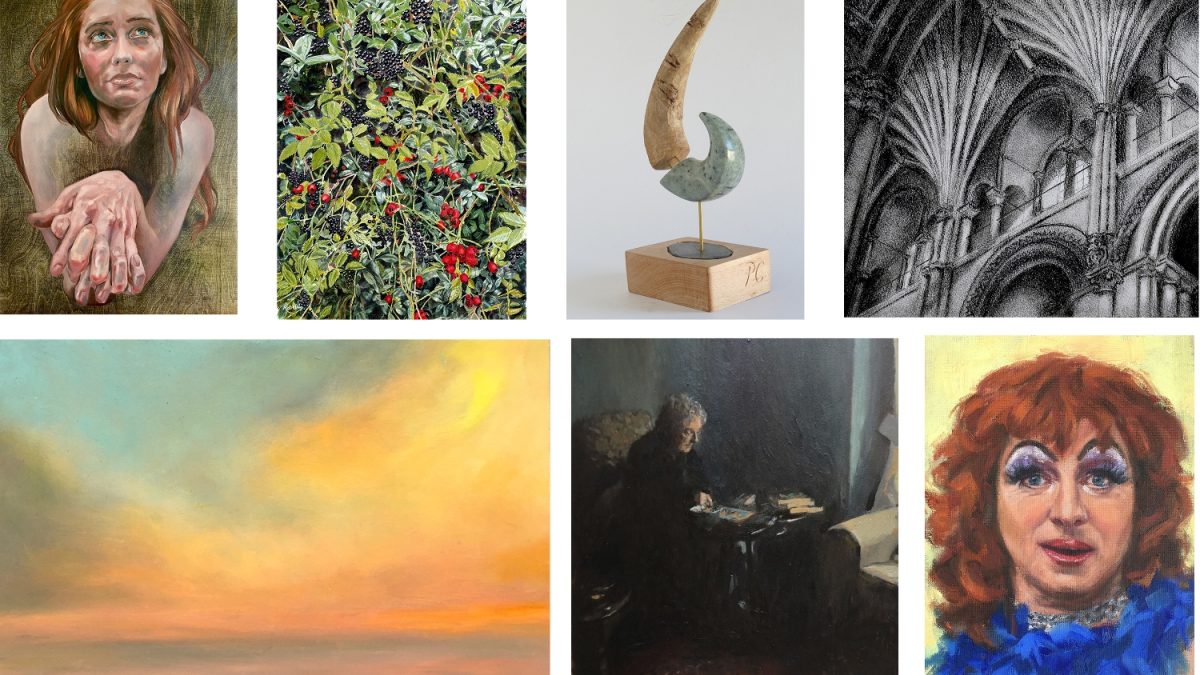 CDS Autumn Exhibition Catalogue
The Society's Autumn exhibition is now open at the Leys School, Fen Causeway, Cambridge, CB2 7AD.  The exhibition runs from Sunday 23rd – Saturday 29th October 2022, open each day from 10am – 4pm – with a private view on Saturday 22th October.
The exhibition features over 300 original artworks including  paintings, drawings, prints & sculpture by selected local artists in a wide variety of styles. Almost all the works are for sale and there is also a great range of greetings cards. Entry is free.
Some of the works included included the show are shown above (clockwise from top left): A Darkness that we know – Giulia Quaresima, The Hedge of Reality – Rob Ellis, Curled Form II –Phil Cope, Norwich Cathedral – Ros Ridley, In the cradle of the bright white light – Diane Firth, Marion At Home – Andy Dakin, and Early Home – Susan Abbs.
Online Catalogue
An interactive catalogue showing the location of the works in the show is available here. A printable version is also available here.
The catalogue can also be accessed by QR code displayed at the exhibition.
We hope to see you at the show!